Boat details
(n°205)
Boat details
(n°205)
GER-11
Essentials
Designer
Einar Ohlson (SWE)
Builder
Oscar Schelin, Kungsörs Båtvarv AB (SWE)
Material
Mahogany, carvel planked; hull restoration using mahogany veneer
1st certificate issued
30-01-1964
Original boat name
Mechtild
Original country
SWE
Original sail number
11
Current location
Berlin-Karolinenhof (WSV 1921), Langer See (GER)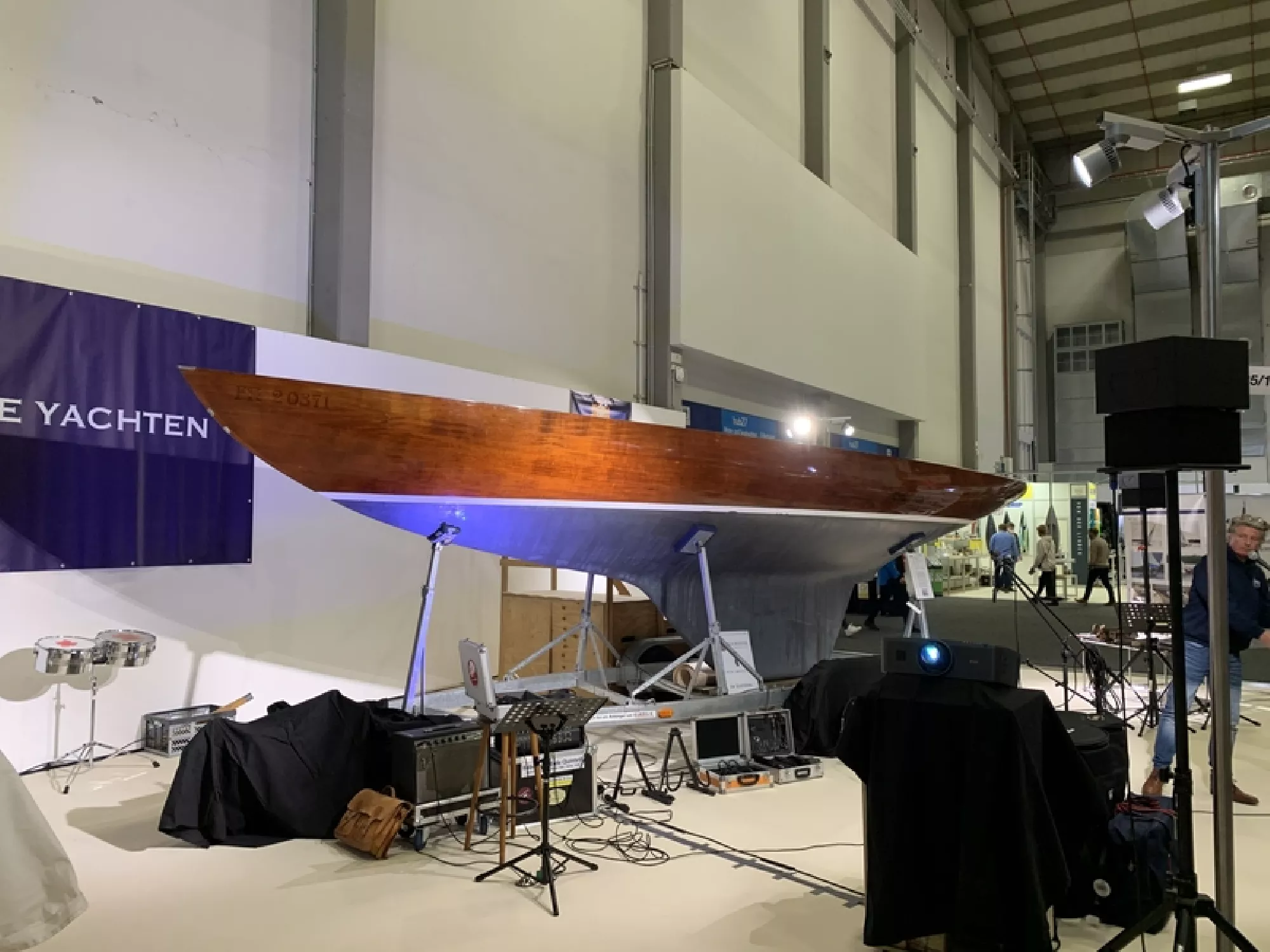 5.5 GER 11 "Charybdis" - boatshow in Berlin 2021 : At "boot & fun", in Novmeber 2021
(credits : Capnio)
Added by Kaspar Stubenrauch
on 2021-11-14
Photo Gallery (28)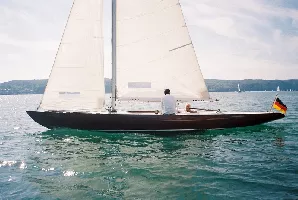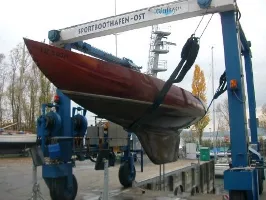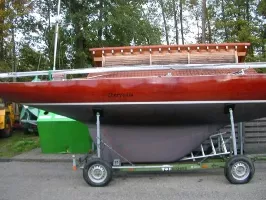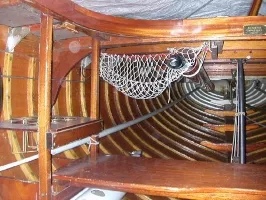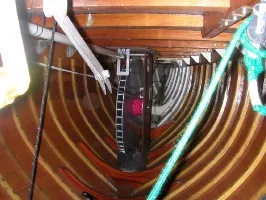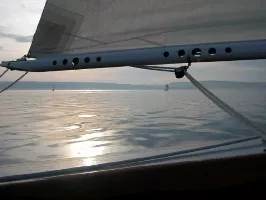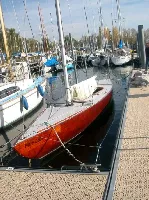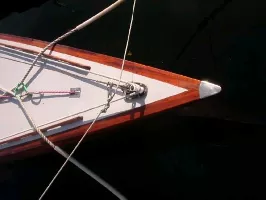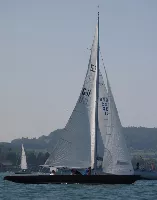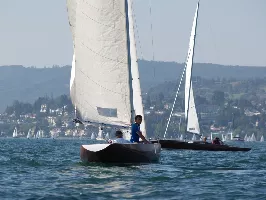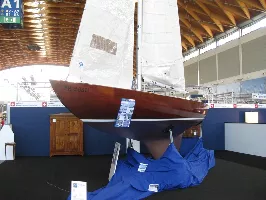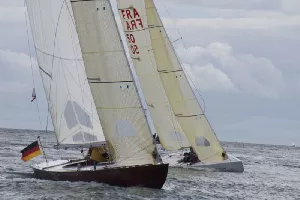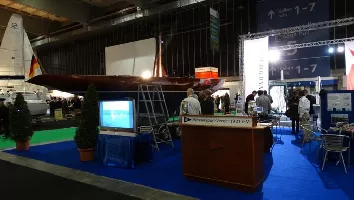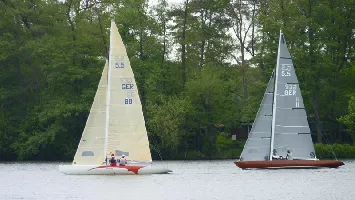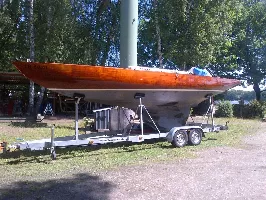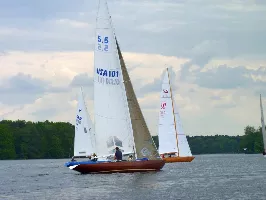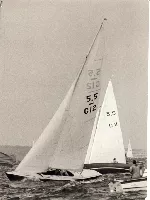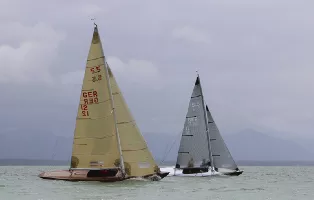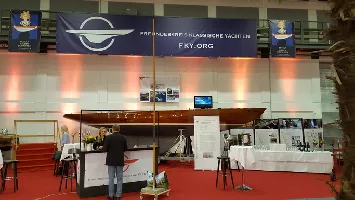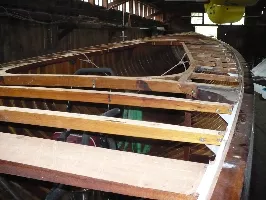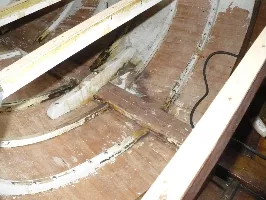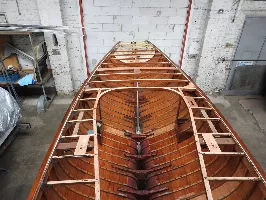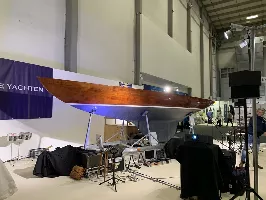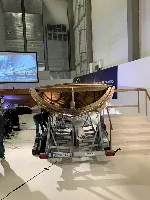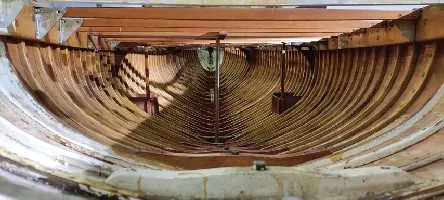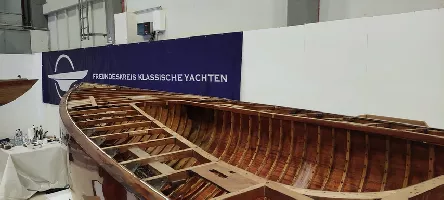 Notes (1)
5.5 G 11 - meant to be Olympic participant, twice
09-09-2008
This boat was built to be the German participant in the 1964 Olympics. The first owner was Josef Pankofer, one of the best sailors in the German racing scene, but he suddenly died in 1963. The second owner, Herbert Scholl had been Olympic participant in 1960 with 5.5 G 7 and was so sure to make it to Tokyo in 1964, that he had already built the wooden cases for his sails and accessories, with bold letters saying: <"Bronia" G 11 - German Olympic 5.5m Team>, presenting these cases in the elimination races in Travemünde. But, he had not counted the dedication of the Pankofer Crew, who had joined up with Biwi Reich to buy,win&sell "Subbnboana" 5.5 G 12, which placed G 11 third and G 13 second in these selection races.
Document library (1)
Document
Size
By / When
795 Kb
795 Kb
Ownership history (8)
Sail#
Name
Owner
GER-11
"Mechtild"
GER-11
"Bronia"
GER-11
"Fortuna IV"
GER-11
"Charybdis"
GER-11
"Charybdis"
GER-11
"Charybdis"
USA-101
"Charybdis"
GER-11
"Charybdis"
Results History (5)
Year
Rank
Race / Location
Skipper
Added by, on
Links Library (2)