Boat details
(n°204)
Boat details
(n°204)
GER-4
Essentials
Designer
Arvid Laurin (SWE)
Builder
Peter Schlichting, Schlichting Werft, Travemünde (GER)
Material
Mahogany on oak ribs
1st certificate issued
13-06-1955
Original boat name
Tilly
Original country
GER
Original sail number
4
Current location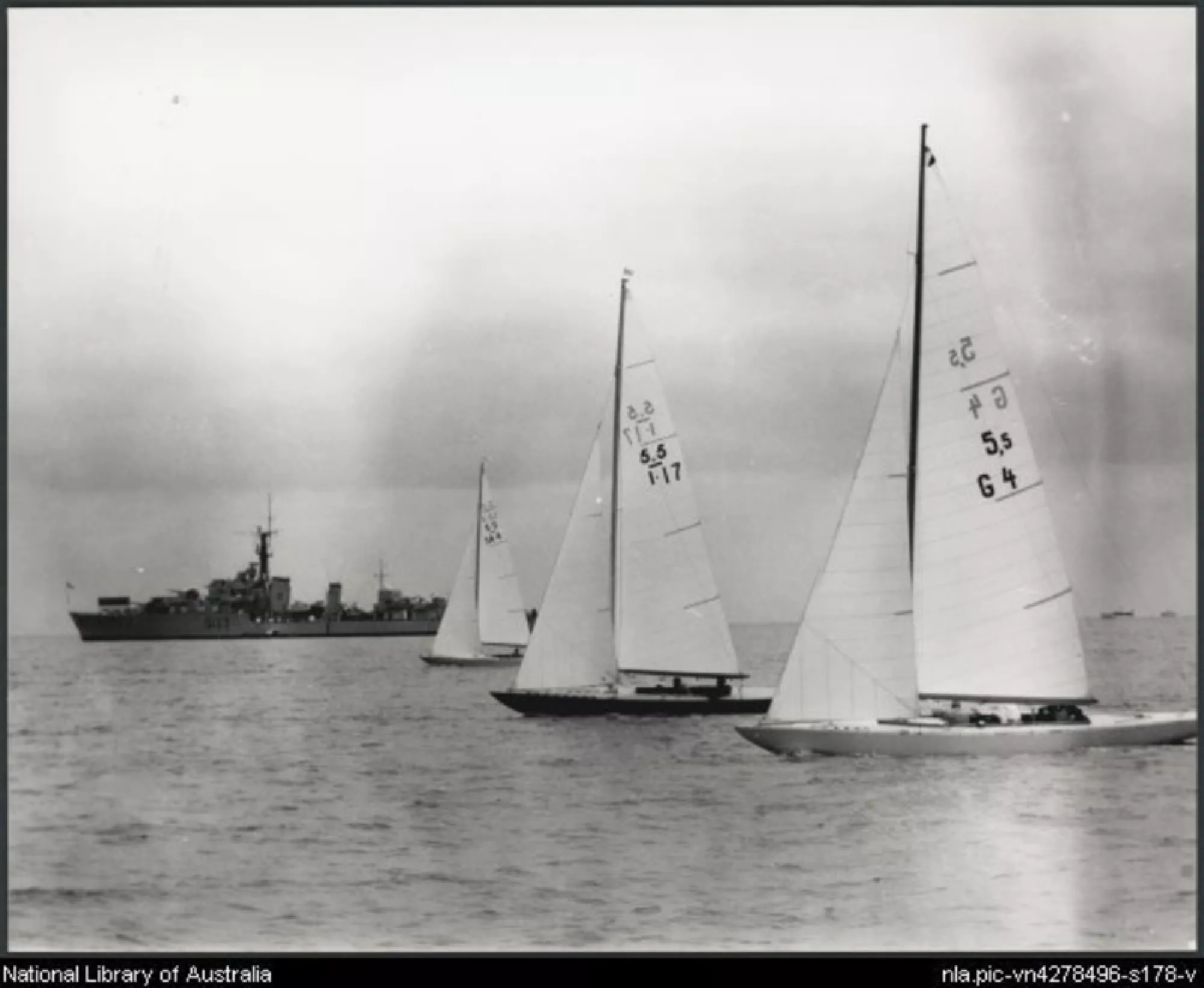 1956 Olympics in Melbourne : "A grey day and light winds for these 5.5m class yachts on Port Phillip Bay"
(credits : Photography by Bruce Howard, by courtesy of the Herald & Weekly Times)
Added by François Bouvier
on 2008-08-22
Photo Gallery (4)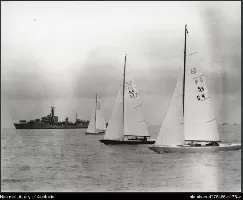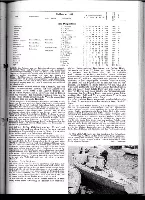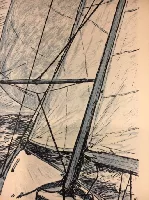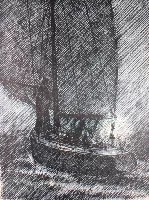 Notes (3)
5.5 G-4 "Tilly" - 1956 in Melbourne
16-01-2017
Charles Perry has provided the participant list of the Australian Yachting Federation, stating 5.5 G-4 with Hans Lubinus at the helm and Crew L. Bielenberg & A. Stein, reserve man D. Fischer.
5.5 G-4 "Tilly" - Design drawings available
18-12-2009
Plans of 5.5 G-4 are available at the Swedish Maritime Museum.
A large collection of plans made by A. Laurin can be found in the archives, including those of G-4, designed for Hans Lubinus.
You can find them in this database: (http://samlingar.maritima.se/marketstore/)

Search for 5.5 G 4 "Tilly"
01-05-2008
Searching on www.yachtsportarchiv.de the last signs of the boat can be found as participant during Kiel Week in the early 60's. Anyone having information on the actual location, please place a note.
Document library (4)
Document
Size
By / When
833 Kb
833 Kb
6.16 Mb
6 Mb
649 Kb
649 Kb
673 Kb
673 Kb
Ownership history (3)
Sail#
Name
Owner
GER-4
"Tilly"
GER-4
"Tilly"
GER-4
"Tilly"
Results History (6)
Year
Rank
Race / Location
Skipper
Added by, on
Links Library (2)