Boat details
(n°203)
Boat details
(n°203)
GER-3
Essentials
Designers
Henry Gruber (GER)
Hans Jeglinski
Builder
Ernst Burmester, Burmester Werft (GER)
Material
17mm Grambassam on oak ribs
1st certificate issued
06-06-1955
Original boat name
Breham
Original country
GER
Original sail number
3
Current location
Schottegat Harbour, Curacao (AHO)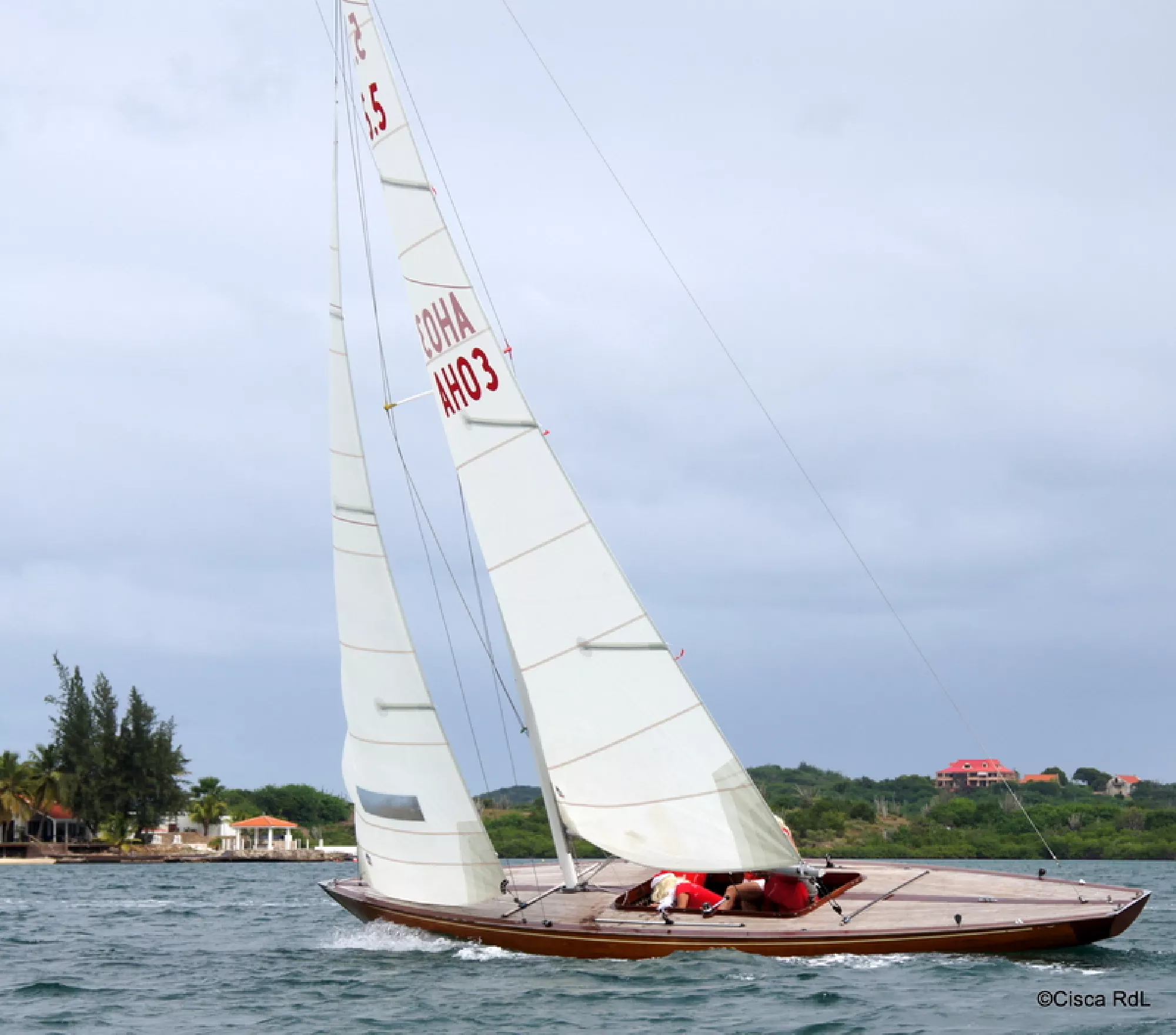 5.5 AHO 3 "Red Robin" - upwind : The unique Gruber/Jeglinski beauty
(credits : Cisca)
Added by Kaspar Stubenrauch
on 2013-03-25
Photo Gallery (9)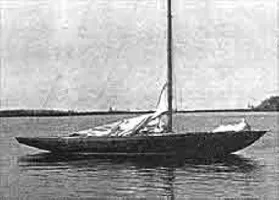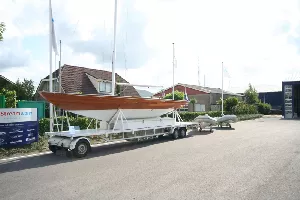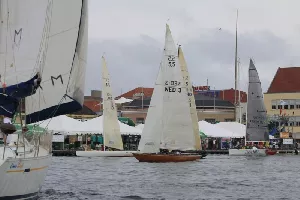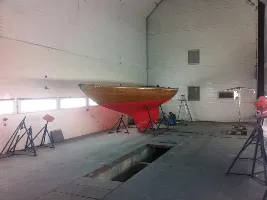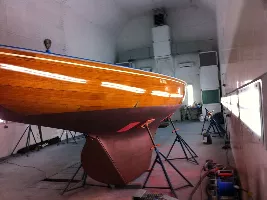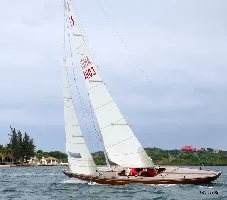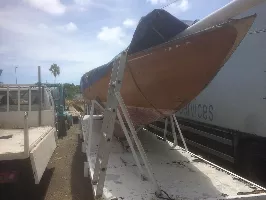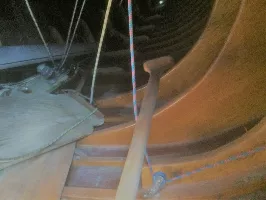 Notes (4)
5.5 G 3 "Breham" - credit to Hans Jeglinski
01-03-2010
While Henry Gruber has so far been listed as the designer of 5.5 G-3 "Breham", a Burmester boatbuilder involved in the construction of the boat has informed, that Hans Jeglinski did not only draw the lines of the boat, but should be considered as co-designer.
5.5 G-3 / H-3 (NED-3): owners
31-07-2009
In the 1960's, the boat sailed in the Netherlands (Kaag Lake); owner was W. Kühne (1961-?).

From the 5.5 dutch fleet website, to be translated, please.
29-06-2008
Dit schip werd gebouwd als Breham, G3. De naam werd door de tweede eigenaar veranderd in Flamingo en kwam naar Nederland in 1961. In 1994 werd ze volledig gerestaureerd en zeilt nu onder de naam Red Robin. De foto is uit de Waterkampioen augustus 1961 en werd genomen op de Kaag.
More
Document library (6)
Document
Size
By / When
602 Kb
602 Kb
828 Kb
828 Kb
661 Kb
661 Kb
667 Kb
667 Kb
651 Kb
651 Kb
639 Kb
639 Kb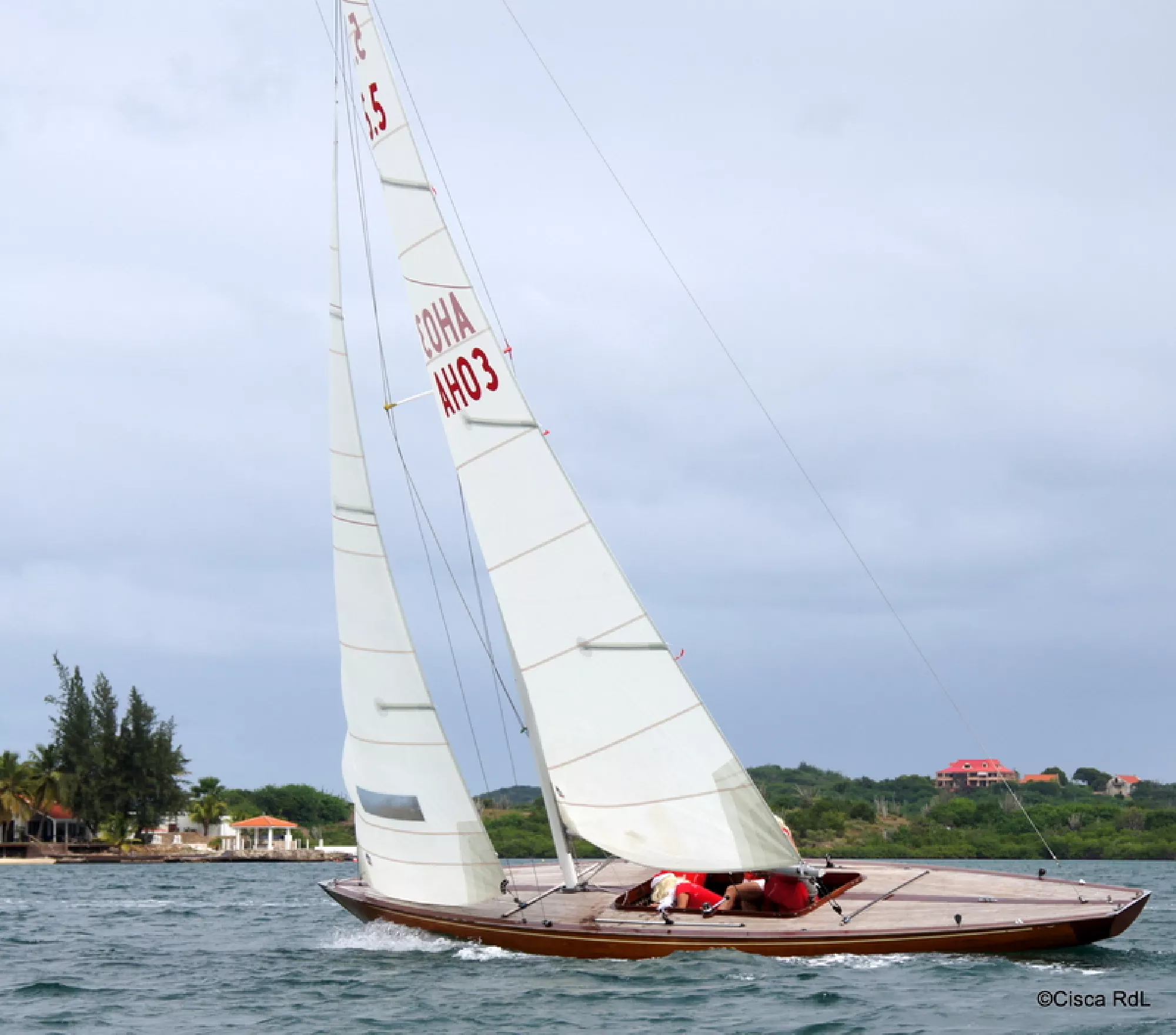 5.5 AHO 3 "Red Robin" - upwind : The unique Gruber/Jeglinski beauty
(credits : Cisca)
Added by Kaspar Stubenrauch on 2013-03-25
Ownership history (5)
Sail#
Name
Owner
GER-3
"Breham"
GER-3
"Flamingo"
NED-3
"Flamingo"
NED-3
"Red Robin"
AHO-3
"Red Robin"
Results History (0)
Links Library (1)
25-09-2021