Boat details
(n°202)
Boat details
(n°202)
GER-2
Essentials
Designer
Henry Rasmussen (GER)
Builder
H. Rasmussen, Abeking & Rasmussen (GER)
Material
Mahogany, carvel planked
1st certificate issued
10-03-1954
Original boat name
Cheetah
Original country
GER
Original sail number
2
Current location
Midland (MBSC), Georgian Bay, Lake Huron (CAN)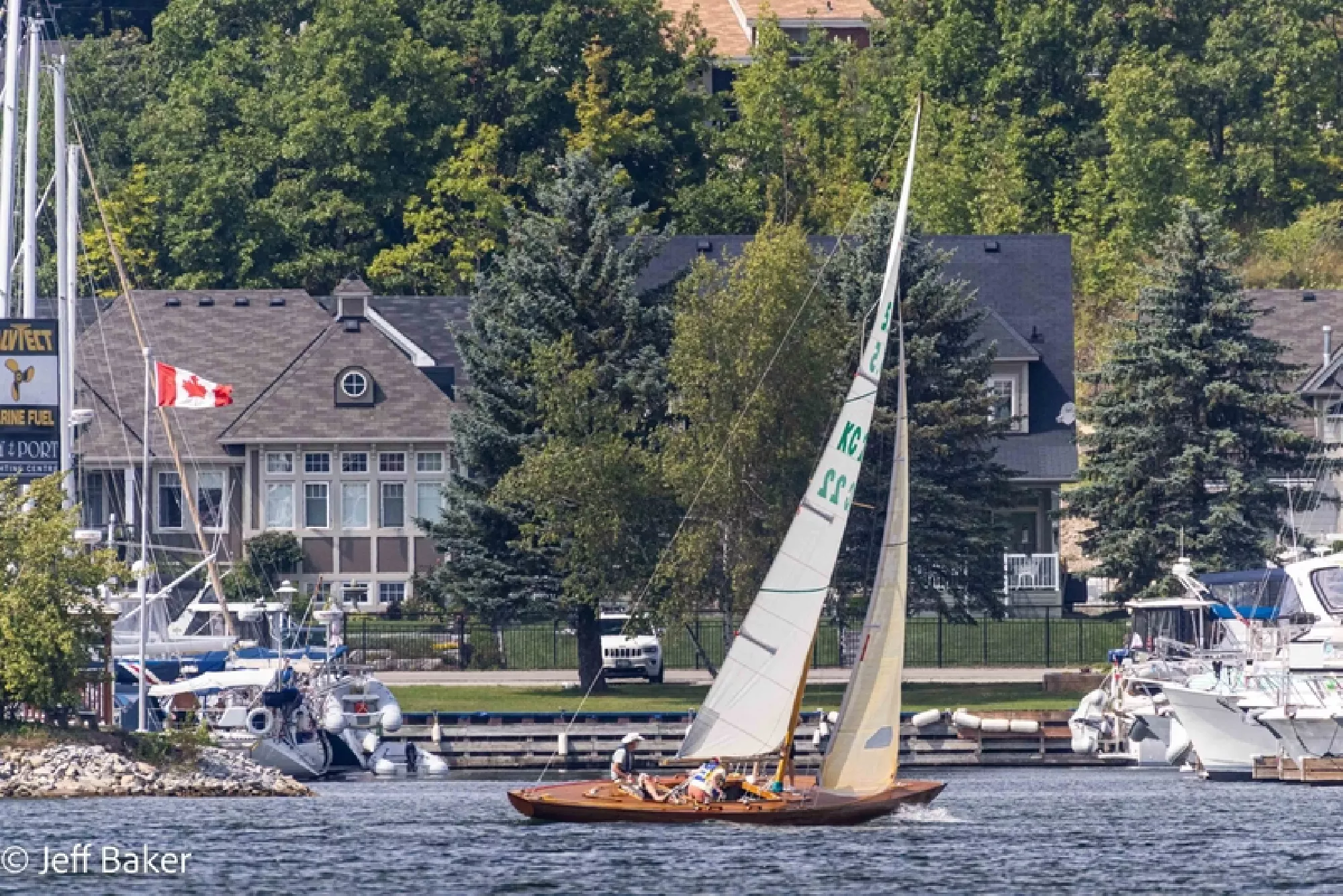 5.5 CAN 31 "Summer School" - in Midland, Ontario : During the 5.5mR North Amercian Fall Regatta
(credits : Jeff Baker)
Added by Kaspar Stubenrauch
on 2022-09-27
Photo Gallery (19)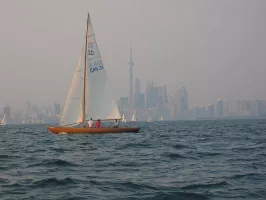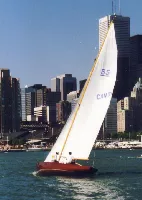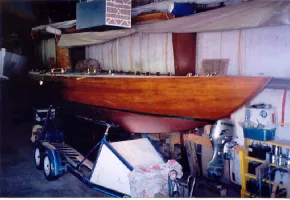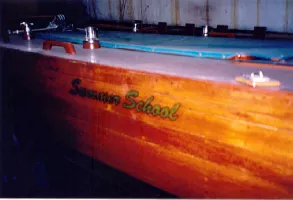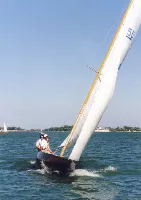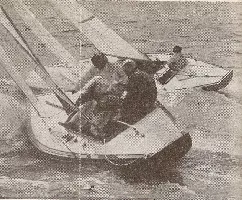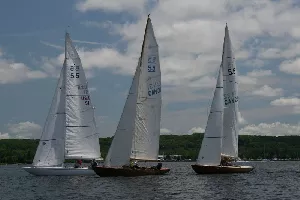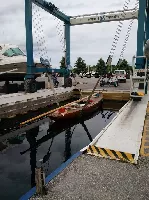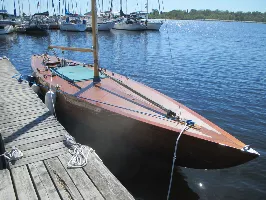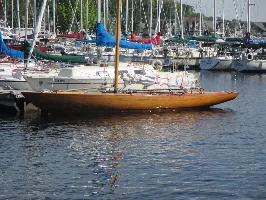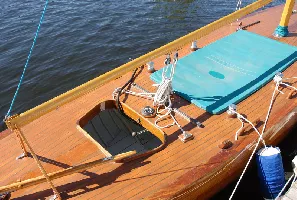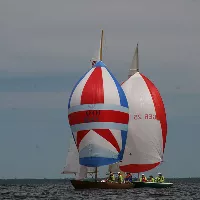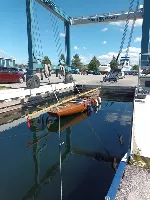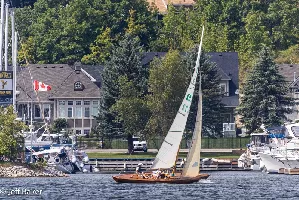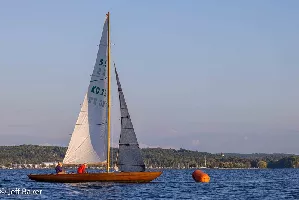 Notes (3)
5.5 CAN 31 - former 5.5 G 2 "Cheetah"
05-01-2021
After some racing over recent years, the boat is now available for the next owner. Given the historic background, designed by Henry Rasmussen and built by A&R, maybe even a return to the Weser River or to the Baltic Sea can be made possible.
5.5 CAN 31 - in Ontario
10-11-2012
John Lister reports from Canada: "...The boat is currently owned by Kim Malcolm of Markham, Ontario. The boat is in good condition, under cover and up for sale. She had been restored in 1993 by professionals at Woodwind Yachts when Jim Malcolm purchased her. Jim and Kim sailed her out of NYC in Toronto through the 1990's..."
Received from Jim Malcom, 2. Feb. 2008
15-04-2008
hi,
some information for you.
I own "can 31" 5.5 meter.
I bought her march 1993 from "woodwind yachts", then restored and sailed since by me.
Original name "cheetah" original number G 2.
Built in 1954 by A&R
Designer h. rasmussen/ although mail from A&R indicated S&S as designers, measurement certificate indicates h. rasmussen.
I am not a computer guy but, i will get some pictures off to you.

jim malcolm
29 wales ave.
markham ont.
canada
L3p 2C4
Document library (2)
Document
Size
By / When
873 Kb
873 Kb
815 Kb
815 Kb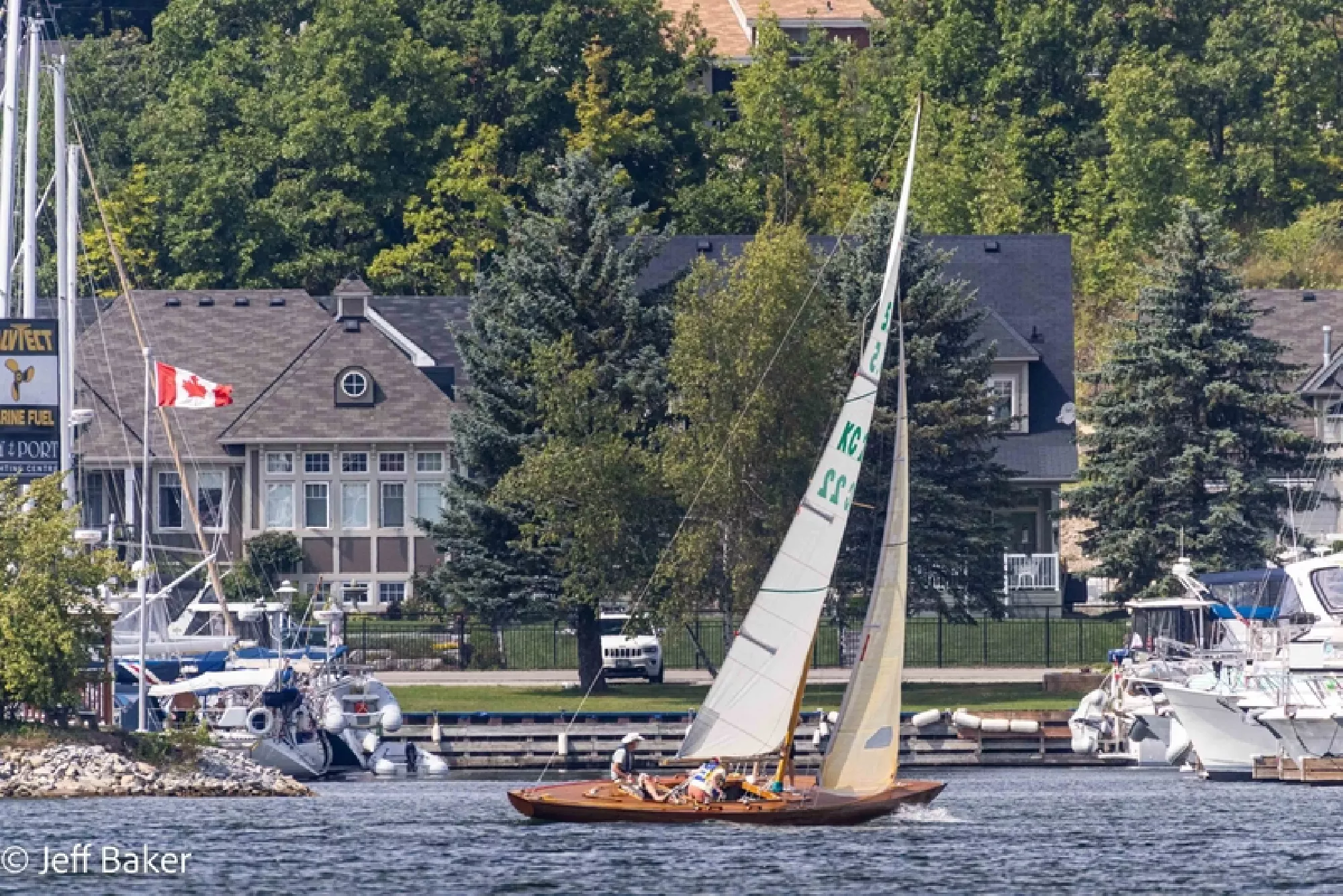 5.5 CAN 31 "Summer School" - in Midland, Ontario : During the 5.5mR North Amercian Fall Regatta
(credits : Jeff Baker)
Added by Kaspar Stubenrauch on 2022-09-27
Ownership history (7)
Sail#
Name
Owner
GER-2
"Cheetah"
GER-2
"Cheetah"
CAN-4
"Cheetah"
CAN-31
"Cheetah"
CAN-31
"Summer School"
CAN-31
"Cheetah"
CAN-31
"Summer School"
Results History (3)
Year
Rank
Race / Location
Skipper
Added by, on
Race :
Longines Trophy /

Location :
Kiel
Race :
Kiel Week /

Location :
Kiel
Race :
Kiel Week /

Location :
Kiel
Links Library (1)
25-09-2021