Boat details
(n°20)
Boat details
(n°20)
FIN-12
Essentials
Designer
Gösta Kyntzell
Builder
L. Wilenius, Wilenius L. Porvoo (FIN)
Material
Mahogany, carvel planked
1st certificate issued
01-01-1952
Original boat name
Borgå Tippan II
Original country
FIN
Original sail number
12
Current location
Helsinki (HSS), Baltic Sea (FIN)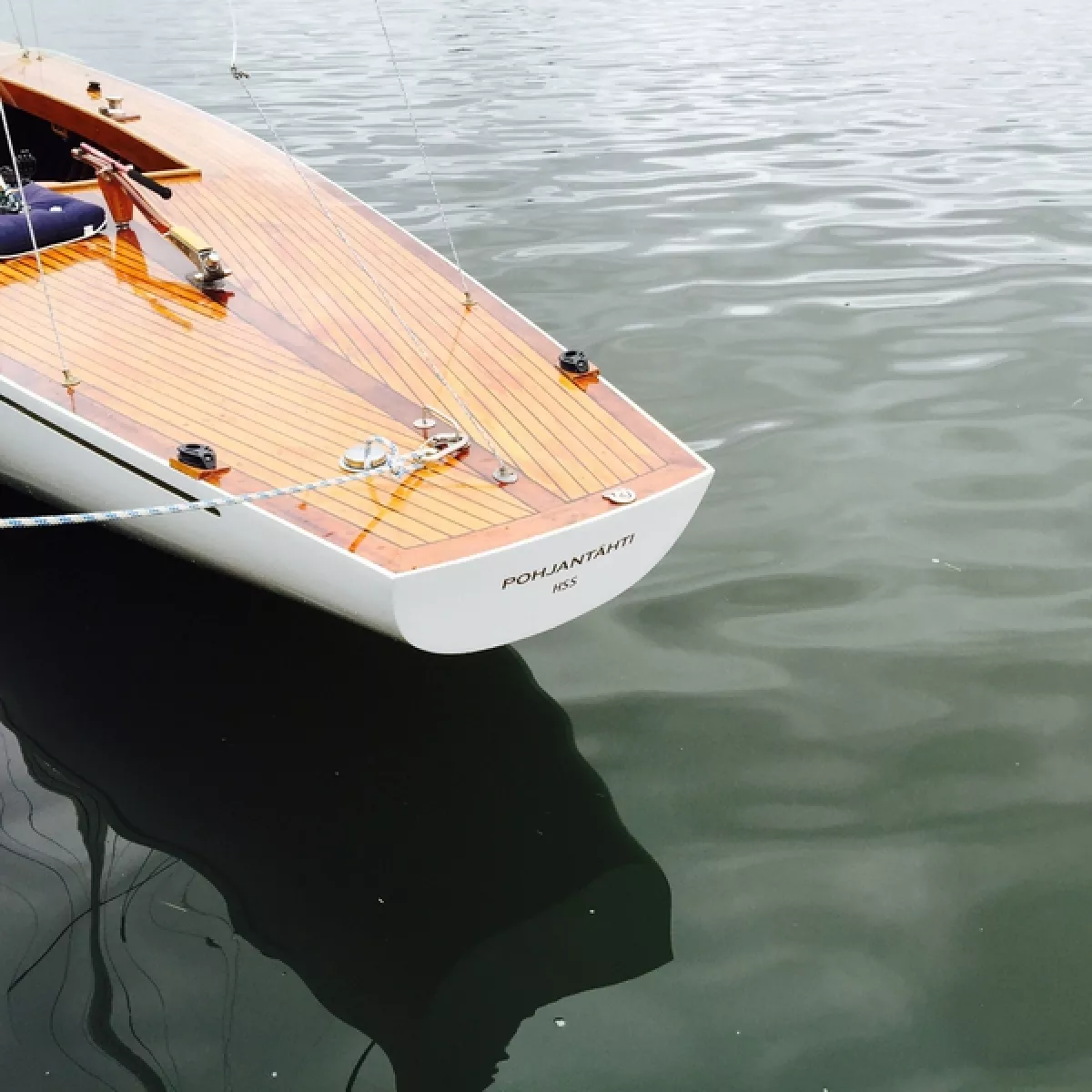 Spring 2015 : launch in May
(credits : TL)
Added by Topi Lintukangas
on 2015-05-19
Photo Gallery (9)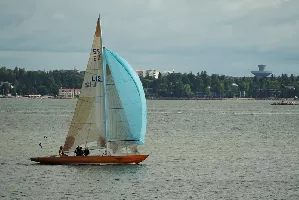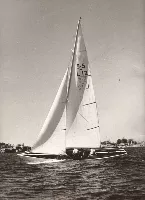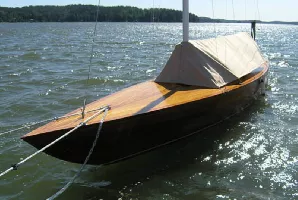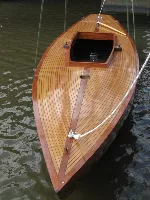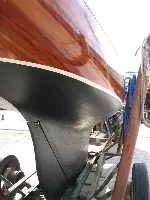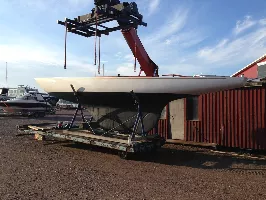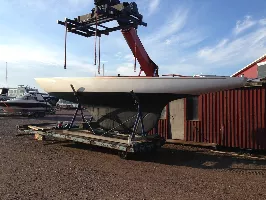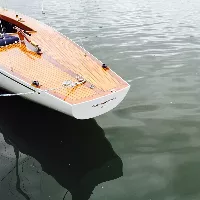 Notes (2)
Back in racing
20-03-2014
During the off-seasons in 2012-13 and 2013-14 Pohajantähti has been gradually renovated back to racing form. All hardwear has been replaced and layouts redesigned, ribs around mast repalced/strenghtened etc. Crew is looking for improved performance and participation in worlds 2015 at Nynäshamn, Sweden.
Information
19-09-2007
first boat of Jussi Gullichsen, vintage classic
Document library (0)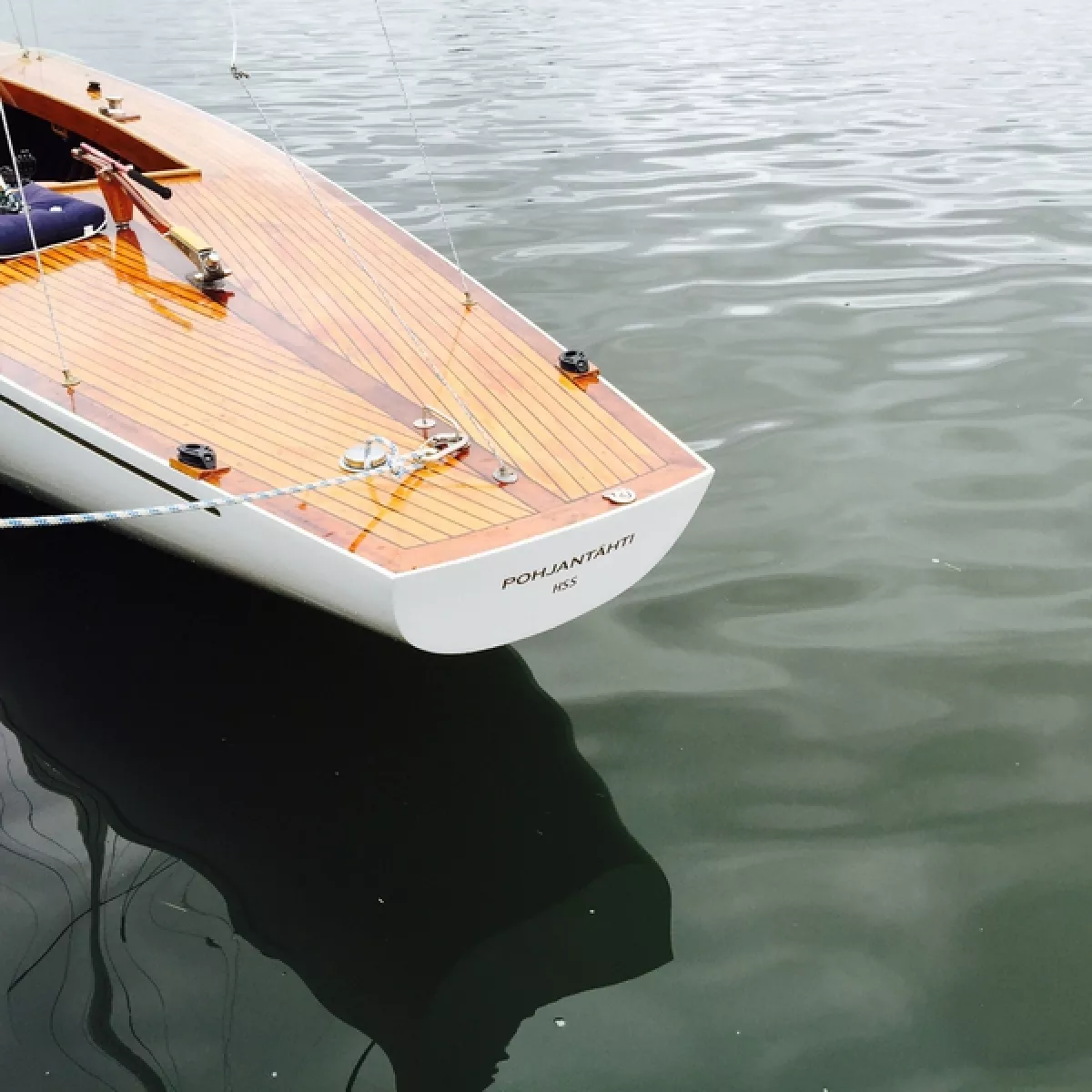 Spring 2015 : launch in May
(credits : TL)
Added by Topi Lintukangas on 2015-05-19
Ownership history (4)
Sail#
Name
Owner
FIN-12
"Borgå Tippan II"
FIN-12
"Pohjantähti 2"
FIN-12
"Jayne"
FIN-12
"Pohjantähti"
Results History (1)
Year
Rank
Race / Location
Skipper
Added by, on
Race :
Finnish class ranking, season 2014, classics /

Location :
Finland
Skipper :
Topi Lintukangas
Links Library (1)
17-10-2007
(Builder of 12 5.5 metres 1950 – 1959)