Boat details
(n°186)
Boat details
(n°186)
AUS-22
Essentials
Designer
Alfred Edward "Bill" Luders Jr. (USA)
Builder
Harold Halvorsen, Lars Halvorsen Sons, Pty. Ltd. (AUS)
Material
Wood, carvel planked
1st certificate issued
15-01-1967
Original boat name
Crest
Original country
AUS
Original sail number
22
Current location
Port Hacking (RMYC), NSW (AUS)
5.5 AUS 22 "Crest" - in the lead : Australian Championship 2012
(credits : Australian 5.5m Class Association)
Added by Kaspar Stubenrauch
on 2012-10-11
Photo Gallery (6)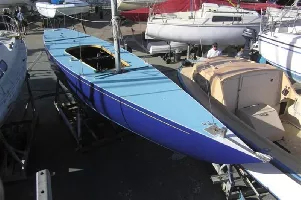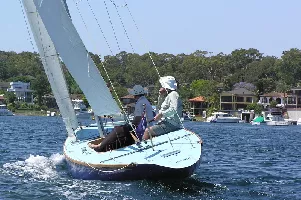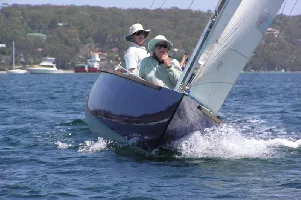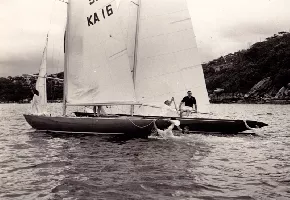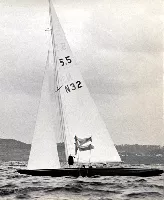 Notes (2)
Note from Haydn received 15.01.08 :
16-01-2008
I am the current owner of australian 5.5 "Crest". [...] Crest was designed by Bill Luders and built by Lars Halvorsen and sons boatbuilders in sydney australia. She was launched on the 15th of january 1967 with original sail number of AUS-22, this is still her sail number. Crest was raced immediately by Carl Halvorsen (the builder) in Australian gold cup series also world champs in Sandham, Sweden in 1969 and sailed in world champs by HRH Crown Prince Harald of Norway in Sydney 1970. I have some good history of Crest and other Australian 5's (newspaper articles, books etc.) that were given to me by Mr. Halvorsen.
Designer to be corrected
16-01-2008
Warren Muir is not designer of this boat.
Document library (0)
5.5 AUS 22 "Crest" - in the lead : Australian Championship 2012
(credits : Australian 5.5m Class Association)
Added by Kaspar Stubenrauch on 2012-10-11
Ownership history (4)
Sail#
Name
Owner
AUS-22
"Crest"
NOR-32
"Crest"
AUS-22
"Crest"
AUS-22
"Crest"
Results History (0)
Links Library (1)
27-02-2023