Boat details
(n°166)
Boat details
(n°166)
SUI-210
Essentials
Designer
Sebastien Schmidt (SUI)
Builder
Christof Wilke & co., Wilke & co. bootswerft (SUI)
Material
sandwich glass epoxy PVC foam
1st certificate issued
01-01-2003
Original boat name
Artemis XII
Original country
SUI
Original sail number
210
Current location
Huenegg, Lake of Thun (SUI)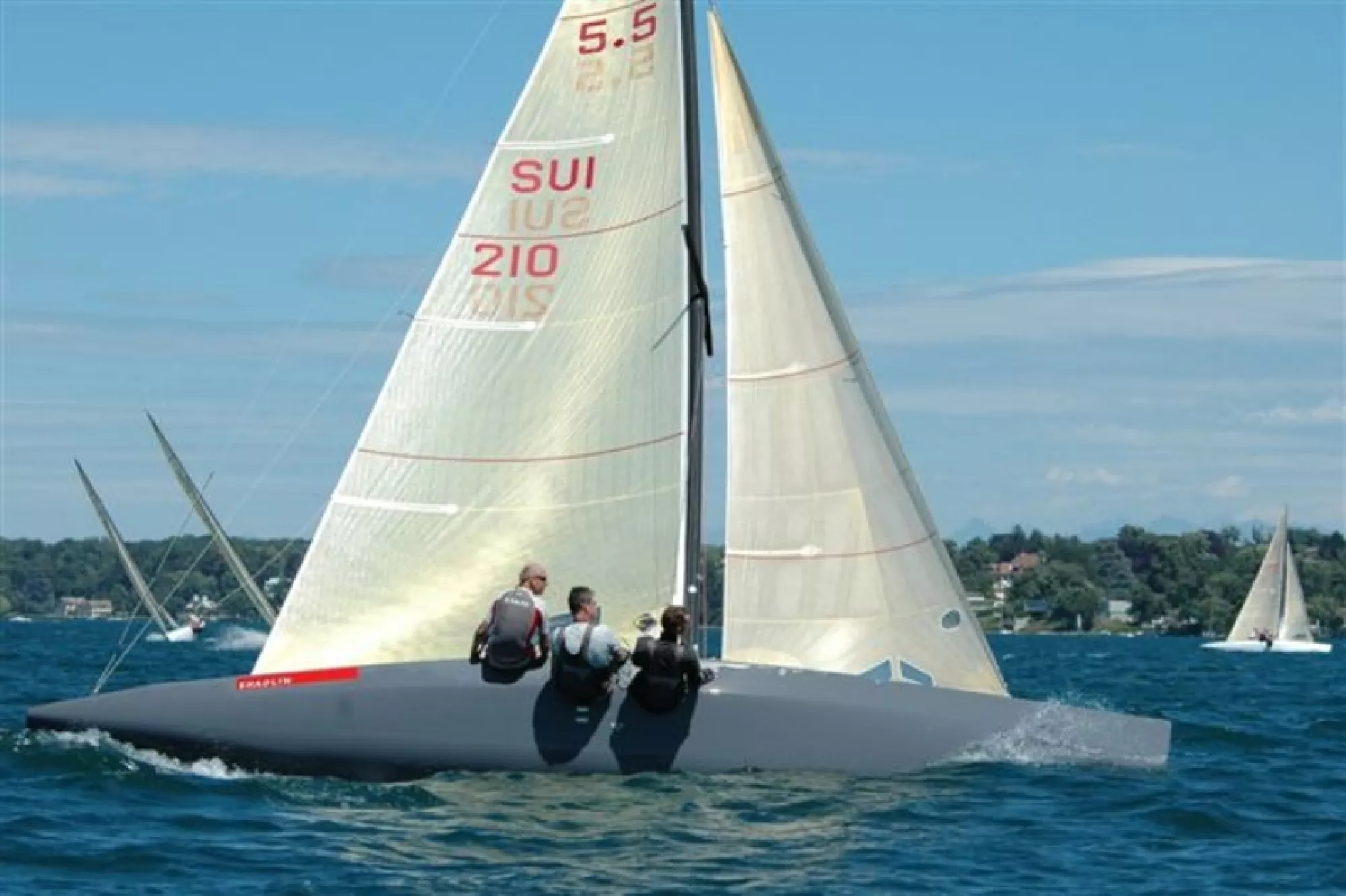 5.5 SUI 210 "Shaolin" : Swiss Open 2008
(credits : Linda de Vries-Rijkuiter)
Added by Kaspar Stubenrauch
on 2009-08-05
Photo Gallery (8)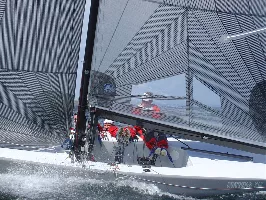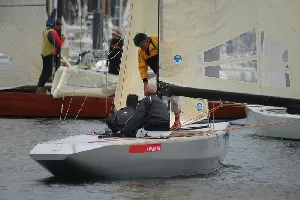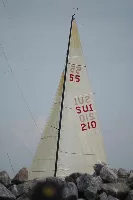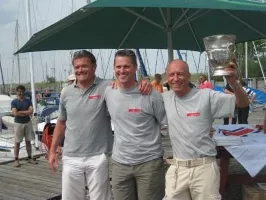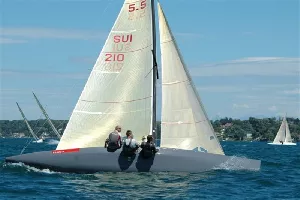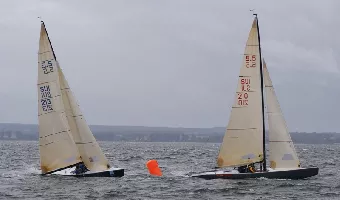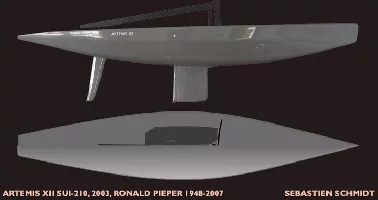 Notes (2)
Other skippers / helmsmen
05-06-2011
Sometimes chartered by Kristian Nergaard with the sail number NOR-057, including the winning participation to the 2003 Worlds in Benodet.
NOR-057 was the sail number of Kalle Nergaard, father of Kristian, reason why SUI-210, when she has been chartered, is named NOR-057b.
Some other times helmed by Jochen Schuemann.

Design filiation
17-10-2007
From the 2001-2002 complete new hull design (SUI-206, NED-026 and SUI-208), but with brand new keel winglets designed by Paul Bogataj (USA). SUI-210 has three sisterships built also in 2002-2003 : FIN-047, NED-031 and SUI-207.
Document library (0)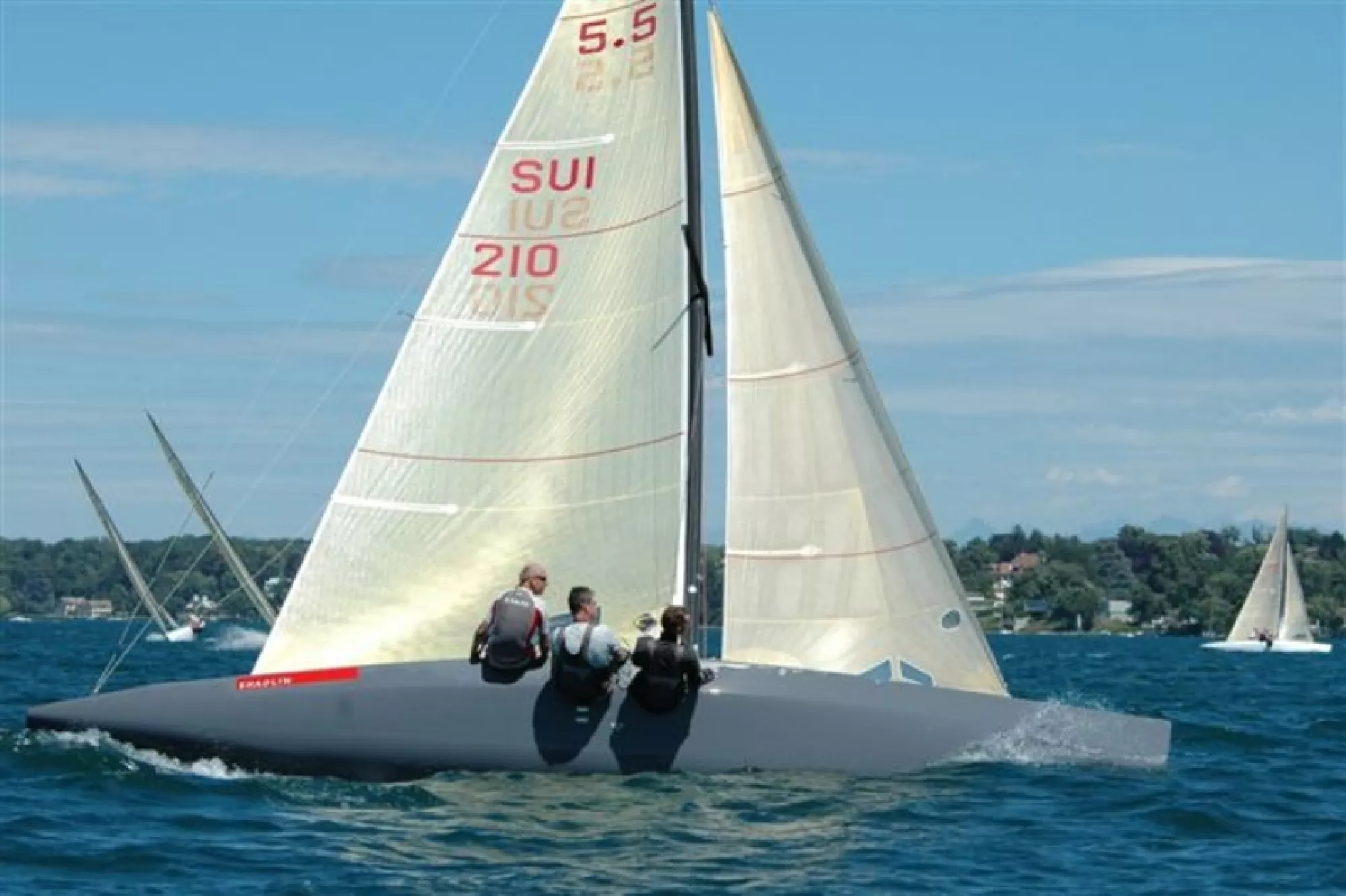 5.5 SUI 210 "Shaolin" : Swiss Open 2008
(credits : Linda de Vries-Rijkuiter)
Added by Kaspar Stubenrauch on 2009-08-05
Ownership history (4)
Sail#
Name
Owner
SUI-210
"Artemis XII"
NOR-57b
"Artemis XII"
SUI-210
"Shaolin"
SUI-210
"Avalon"
Results History (5)
Year
Rank
Race / Location
Skipper
Added by, on
Race :
77th Scaninavian Gold Cup /

Location :
Thunersee,
Skipper :
Kristian Nergaard
Race :
41st World Championship /

Location :
Benodet, France
Skipper :
Kristian Nergaard
Race :
German Open 2008 /

Location :
Niendorf
Skipper :
Rolf Kellenberger
Race :
German Open /

Location :
Boltenhagen
Skipper :
Rolf Kellenberger
Race :
World Championship /

Location :
Sydney
Skipper :
Jochen Schümann
Links Library (0)