Boat details
(n°161)
Boat details
(n°161)
SUI-153
Essentials
Designer
Britton Chance Jr. (USA)
Builder
Jürg Weber, Yachtwerft Portier AG, Meilen (SUI)
Material
Cold laminated wood
1st certificate issued
01-01-1987
Original boat name
Odyssée XI
Original country
SUI
Original sail number
153
Current location
Founex, Lake of Geneva (SUI)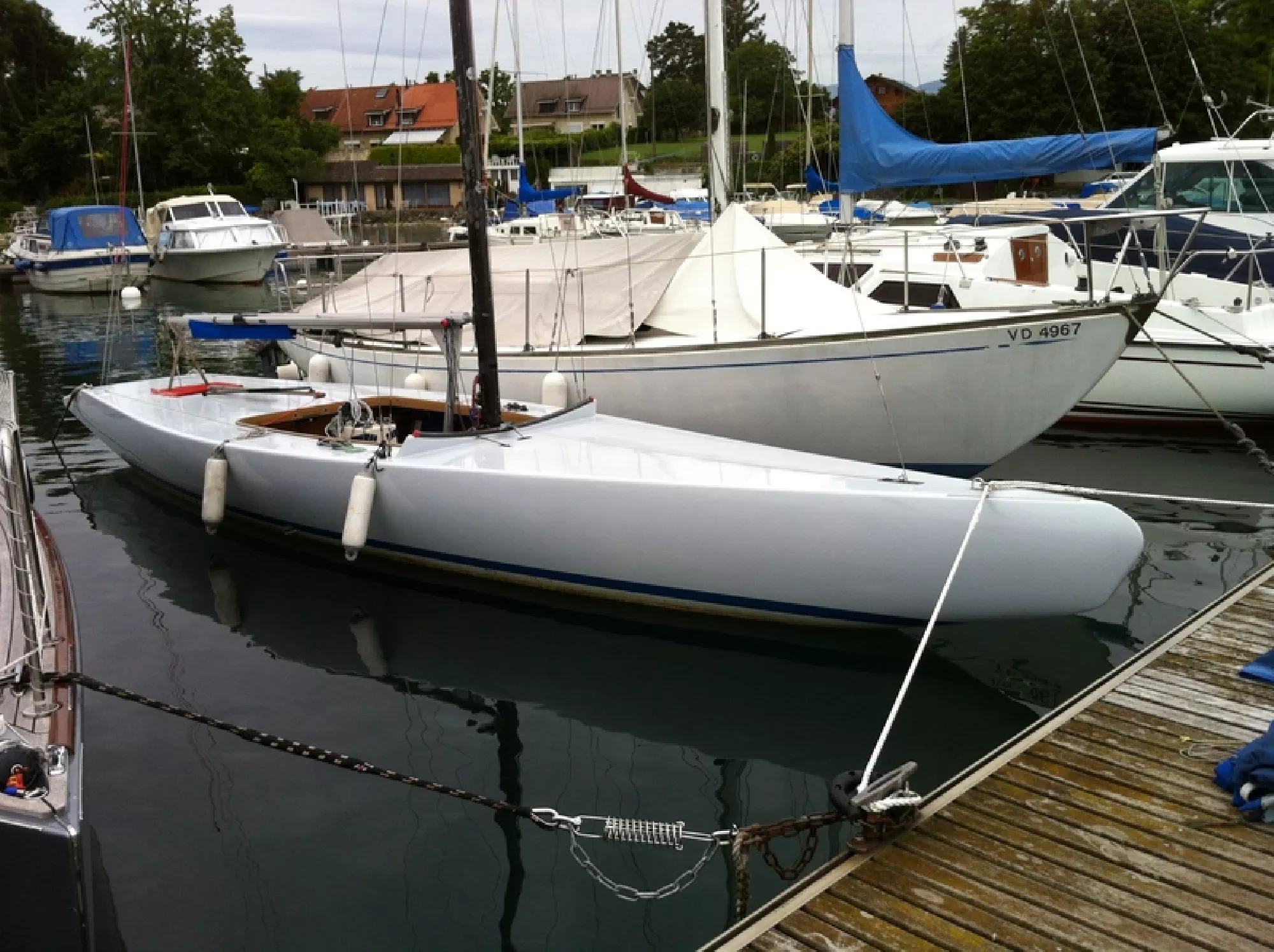 5.5 SUI 153 "Aquavit" - located in Founex : A lightweight beauty on Lake of Geneva
(credits : Claude Bezuchet)
Added by Kaspar Stubenrauch
on 2014-08-06
Photo Gallery (5)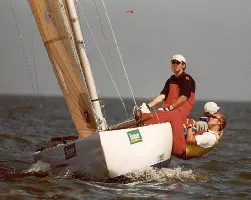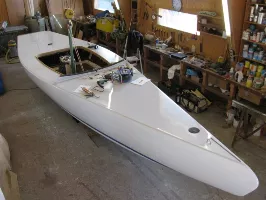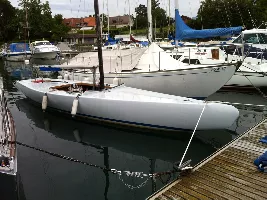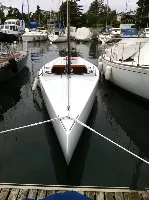 Notes (2)
Dates of ownership's changes
06-10-2007
Warning : dates of ownership changes you could read her on the right are approximated on purpose and set up like this only to respect the chronological ownership order. So please share your precisions when you have some new ones !
Notes from Ambroise Johnson
06-10-2007
This boat was maybe the ultimate design in the 5.5 class from Britton Chance. It was built for Mr. Lauener. Her new owner has fitted her with a new rudder and has made several improvements to the gearing. It is a light displacement: 1750 kg.
Document library (1)
Document
Size
By / When
328 Kb
328 Kb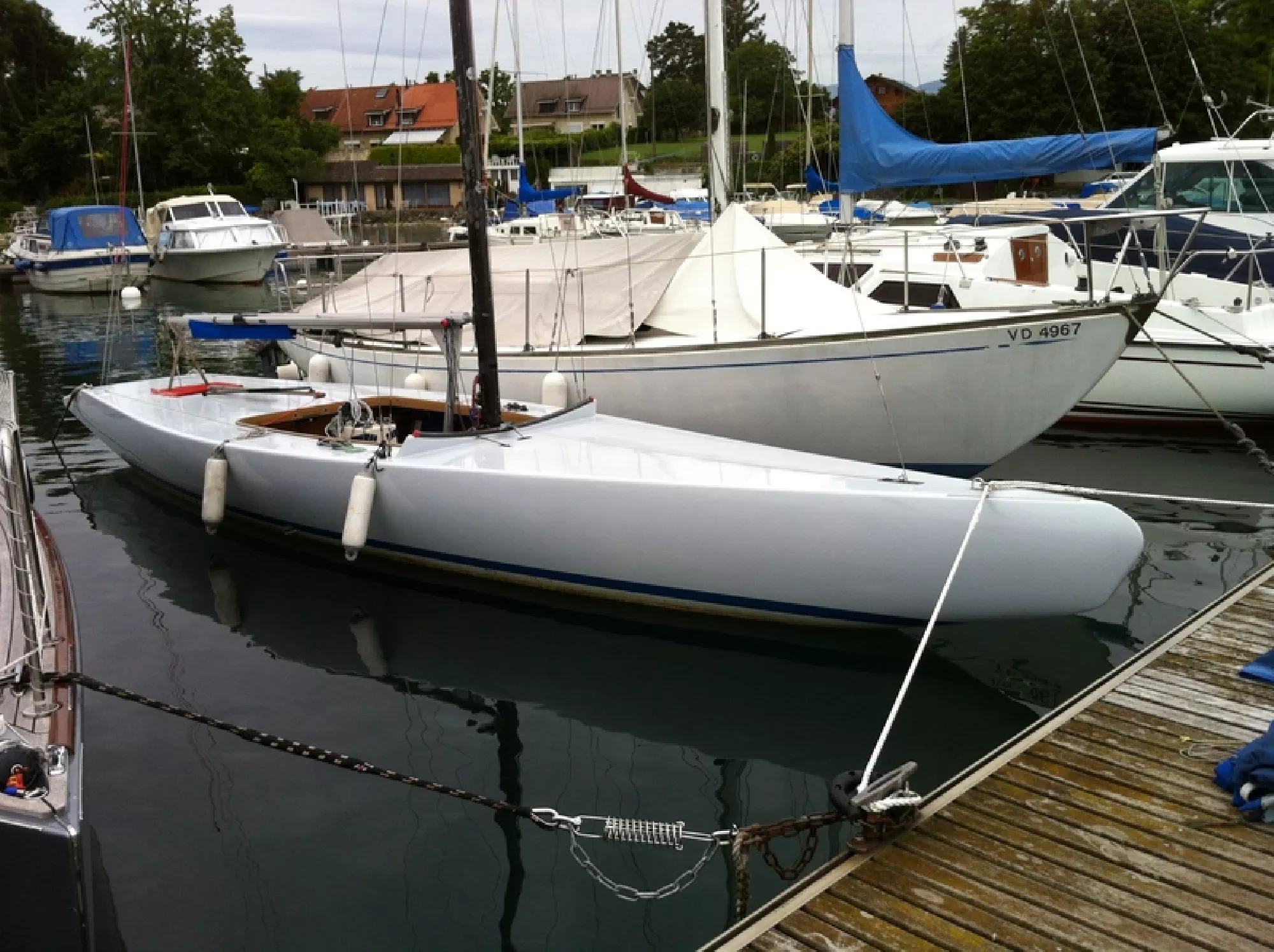 5.5 SUI 153 "Aquavit" - located in Founex : A lightweight beauty on Lake of Geneva
(credits : Claude Bezuchet)
Added by Kaspar Stubenrauch on 2014-08-06
Ownership history (5)
Sail#
Name
Owner
SUI-153
"Odyssée XI"
SUI-153
"Odyssée"
SUI-153
"Tegel"
SUI-153
"Akvavit"
SUI-153
"Aquavit"
Results History (0)
Links Library (0)