Boat details
(n°160)
Boat details
(n°160)
SUI-160
Essentials
Designers
Warren Muir (Australia)
Ben Lexcen (AUS)
Builder
Harry C. "Buddy" Melges, Melges Boat Works, Zenda, Wisconsin (USA)
Material
GRP
1st certificate issued
21-08-1989
Original boat name
Rana
Original country
USA
Original sail number
160
Current location
Tremezzo, Lake of Como (ITA)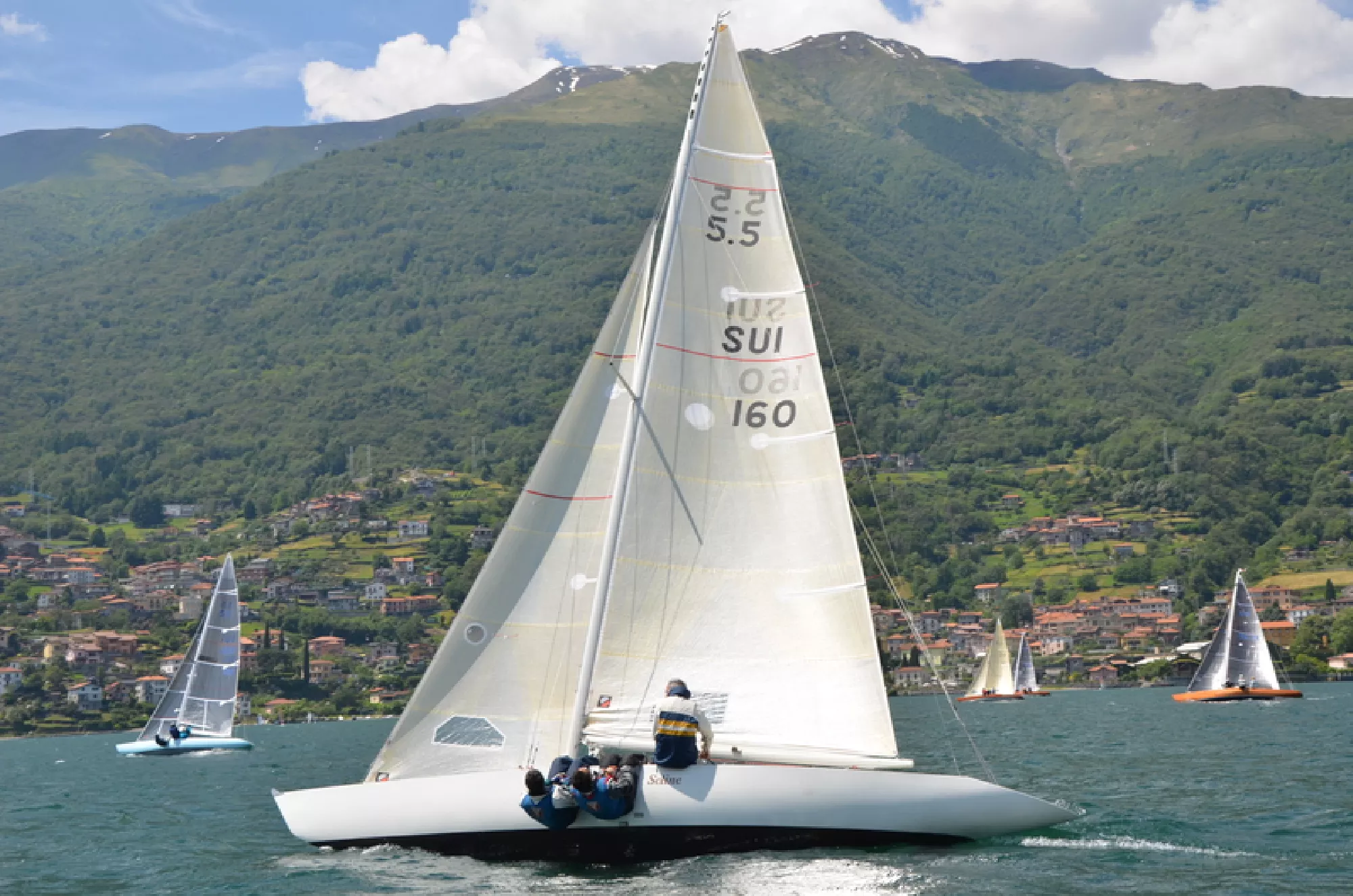 SUI-160 Italian Open Championship : Gravedona, Lake Como, 1.6.2014
(credits : Alberto Albertini)
Added by Alberto Albertini
on 2014-06-20
Photo Gallery (5)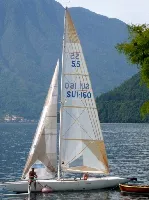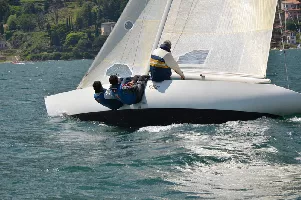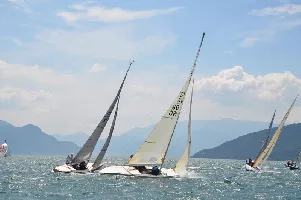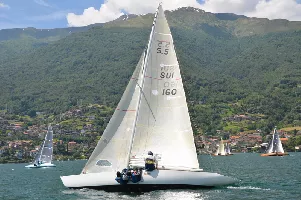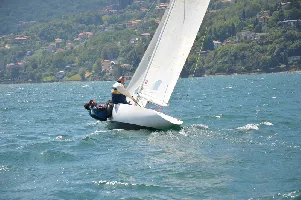 Notes (3)
5.5 SUI 160 and her sisters - status update 1st June 2020
01-06-2020
Following the info from Warren Muir about "Warrior III" and the first series of Melges built 5.5m boats, here are the sister boats to SUI 160; they are listed with their last sailnumbers known:
NOR 47, NOR 50, FRA 61, SUI 202, SUI 184, NOR 54, SUI 176, NOR 56, BAH 15, NED 10, NOR 58, SUI 155, SUI 160, SUI 171, SUI 172, CAN 79 and GER 25. NED 10 was lost in a fire.
Together with the originals FRA 44 and SUI 135, it will be a challenge to meet again, for close competition races.
Date of owner change to be corrected.
06-10-2007
Please share your precisions when you have some new ones !
Mistake on date and original name
06-10-2007
Launch date is 1989 and original name is Rana
Document library (1)
Document
Size
By / When
373 Kb
373 Kb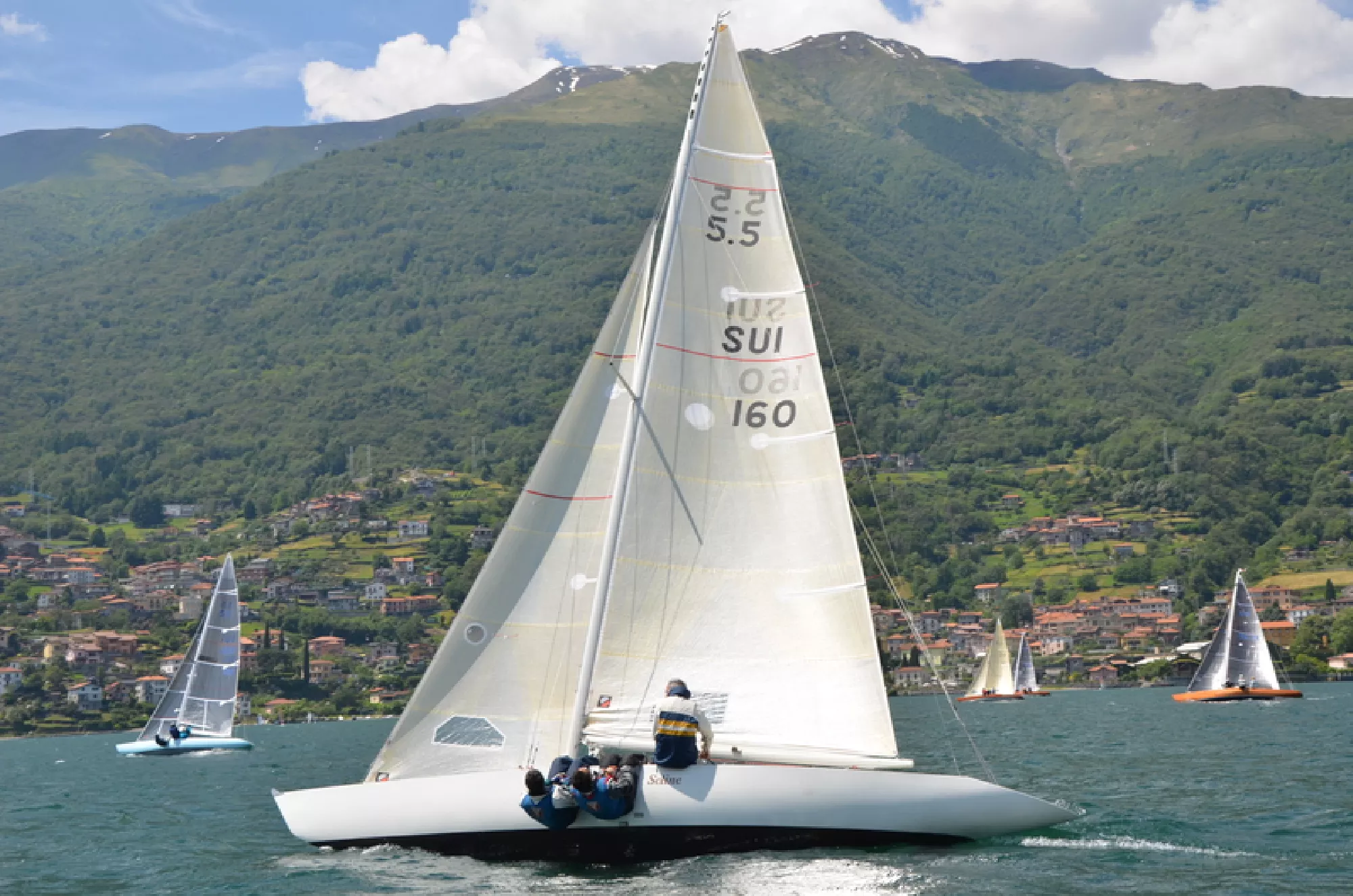 SUI-160 Italian Open Championship : Gravedona, Lake Como, 1.6.2014
(credits : Alberto Albertini)
Added by Alberto Albertini on 2014-06-20
Ownership history (3)
Sail#
Name
Owner
SUI-160
"Rana"
SUI-160
"Seline III"
SUI-160
"Seline"
Results History (4)
Year
Rank
Race / Location
Skipper
Added by, on
Race :
27th World 5.5 MetteChampionship /

Location :
Houston, Kemah, Texas, USA
Skipper :
Felix Bibus-Waser crew Christian Bibus, Reto Heili
Race :
28th World 5.5 Meter Championship /

Location :
Torquay, Royal Torbay Yacht Club, UK
Race :
11th European 5.5 MetreChampionship /

Location :
Helsinki, NJK, Finland
Race :
30th World 5.5 Metre Championship /

Location :
Nassau, Bahamas
Skipper :
Felix Bibus crew Christian Bibus, Reto Heilig
Links Library (0)