Boat details
(n°16)
Boat details
(n°16)
FIN-8
Essentials
Designer
Gösta Kyntzell
Builder
L. Wilenius, Wilenius L. Porvoo (FIN)
Material
Wood, carvel planked
1st certificate issued
01-01-1952
Original boat name
Ariane IV
Original country
FIN
Original sail number
8
Current location
SuPS (Suomenlinnan Pursiseura), Helsinki, Baltic Sea (FIN)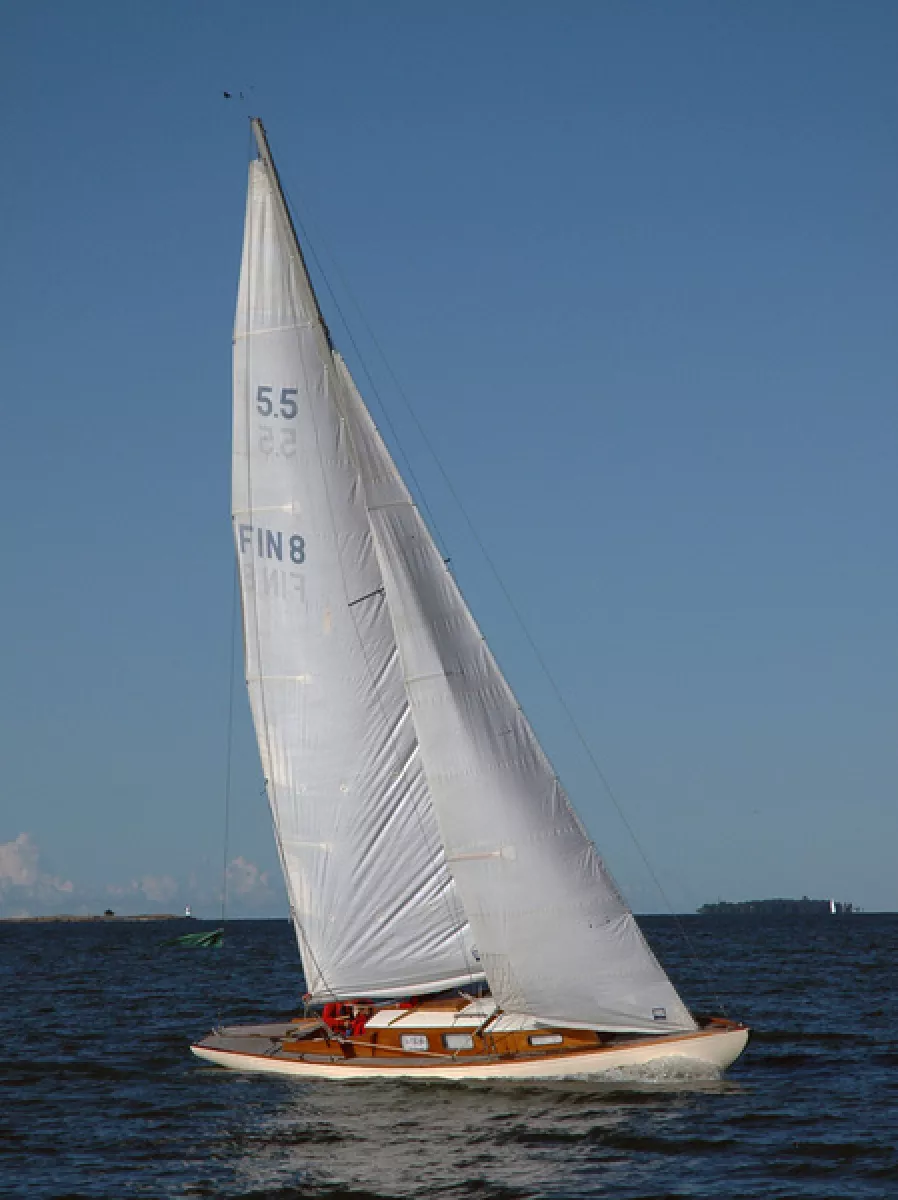 FIN-008 Ariane IV Viaporin Tuoppi 2009 : FIN-008 Ariane IV Viaporin Tuoppi 2009
(credits : J. Rautapää)
Added by Camilla Ekholm
on 2012-06-30
Photo Gallery (10)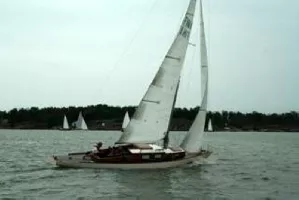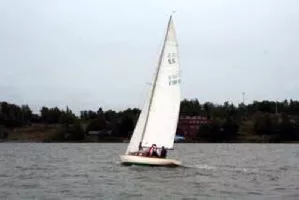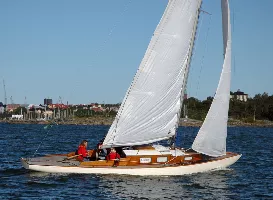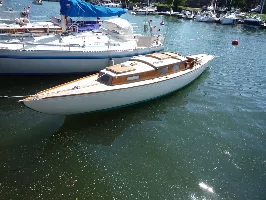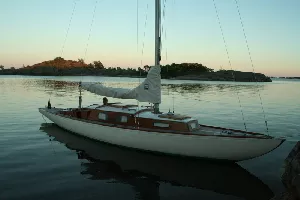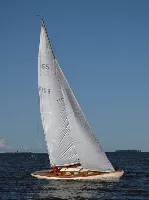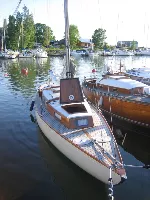 Notes (4)
L-8 the original sail number
13-08-2009
Just a quick note, that the original sail number for Ariane IV has been L-8. The sail number L-8 was maintained until 1998 when the sails were renewed. Could you correct that in the details?

One addition to the ownership history: during years 1997-2007 the boat has been owned by a Finnish family Marttila.
Message and photos received from Camilla Ekholm, 29.08.08
14-05-2009
The boat's home is in Helsinki, in Suomenlinna fortress island, in sailing club SuPS (Suomenlinnan Pursiseura).
We just won silver - with a little bit of luck - in the biggest Finnish classic sailing boat competition in Viaporin Tuoppi, unfortunately both Figaro and Norna were both having accidents;(
Here is a late picture from June.
Kind regards,
Camilla
Message received from Camilla Ekholm on 13.08.08
18-08-2008
Hello,
I am the new owner of the former Flamenco, former Ariane IV designed by G. Kyntzell and built in 1952.
http://5.5inventory.org/FIN/008/
We have also renamed the boat back to the actualy original name Ariane, Flamenco was used between 1965-2007.
Kind regards,
Camilla Ekholm
More
Document library (1)
Document
Size
By / When
828 Kb
828 Kb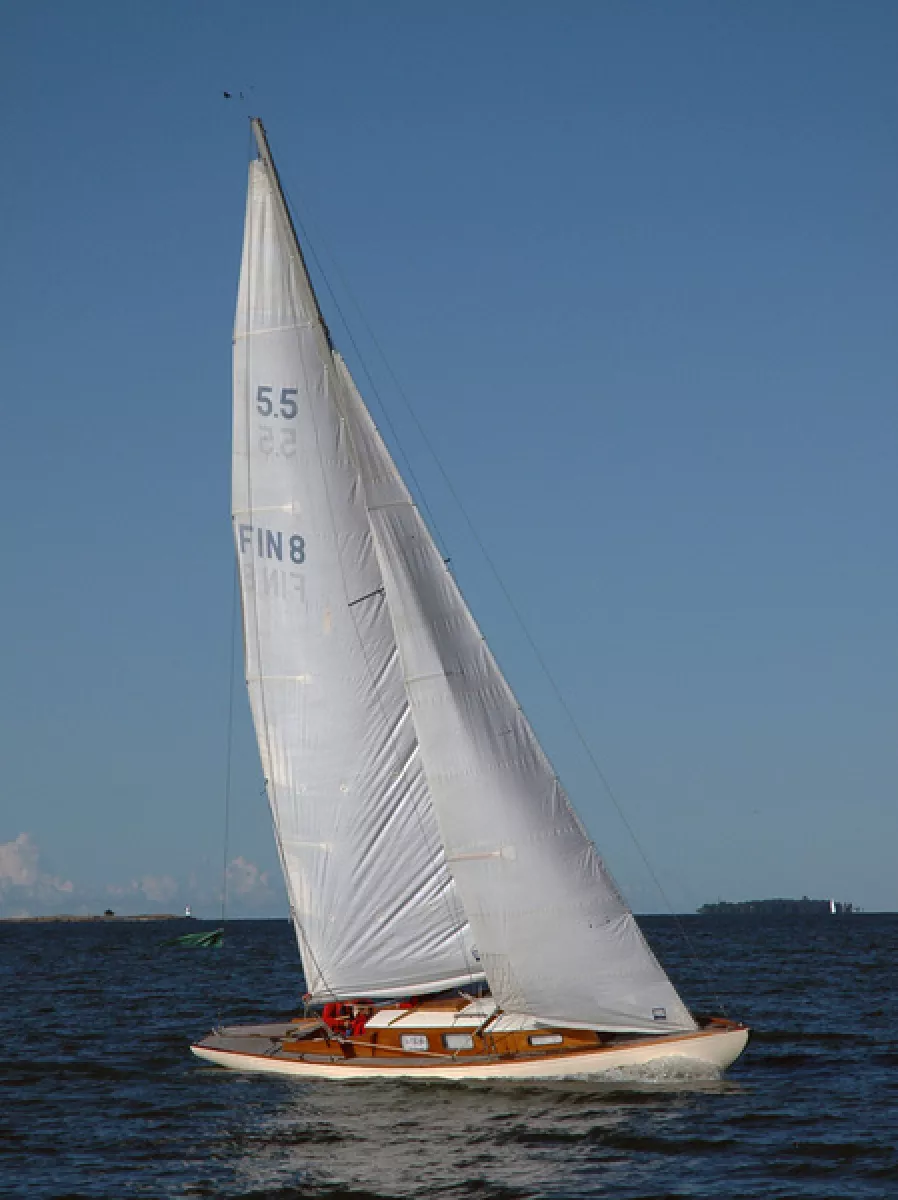 FIN-008 Ariane IV Viaporin Tuoppi 2009 : FIN-008 Ariane IV Viaporin Tuoppi 2009
(credits : J. Rautapää)
Added by Camilla Ekholm on 2012-06-30
Ownership history (3)
Sail#
Name
Owner
FIN-8
"Ariane IV"
FIN-8
"Flamenco"
FIN-8
"Ariane IV"
Results History (0)
Links Library (2)
17-10-2007
(Builder of 12 5.5 metres 1950 – 1959)
01-07-2012
(Int5.5m Finnish Association)