Boat details
(n°159)
Boat details
(n°159)
SUI-88
Essentials
Designer
Einar Ohlson (SWE)
Builder
Baumann, Baumann, Jussy (GE) (SUI)
Material
Mahogany, carvel planked
1st certificate issued
12-02-1968
Original boat name
Toucan VIII
Original country
SUI
Original sail number
88
Current location
Le Havre, Seine-Maritime (FRA)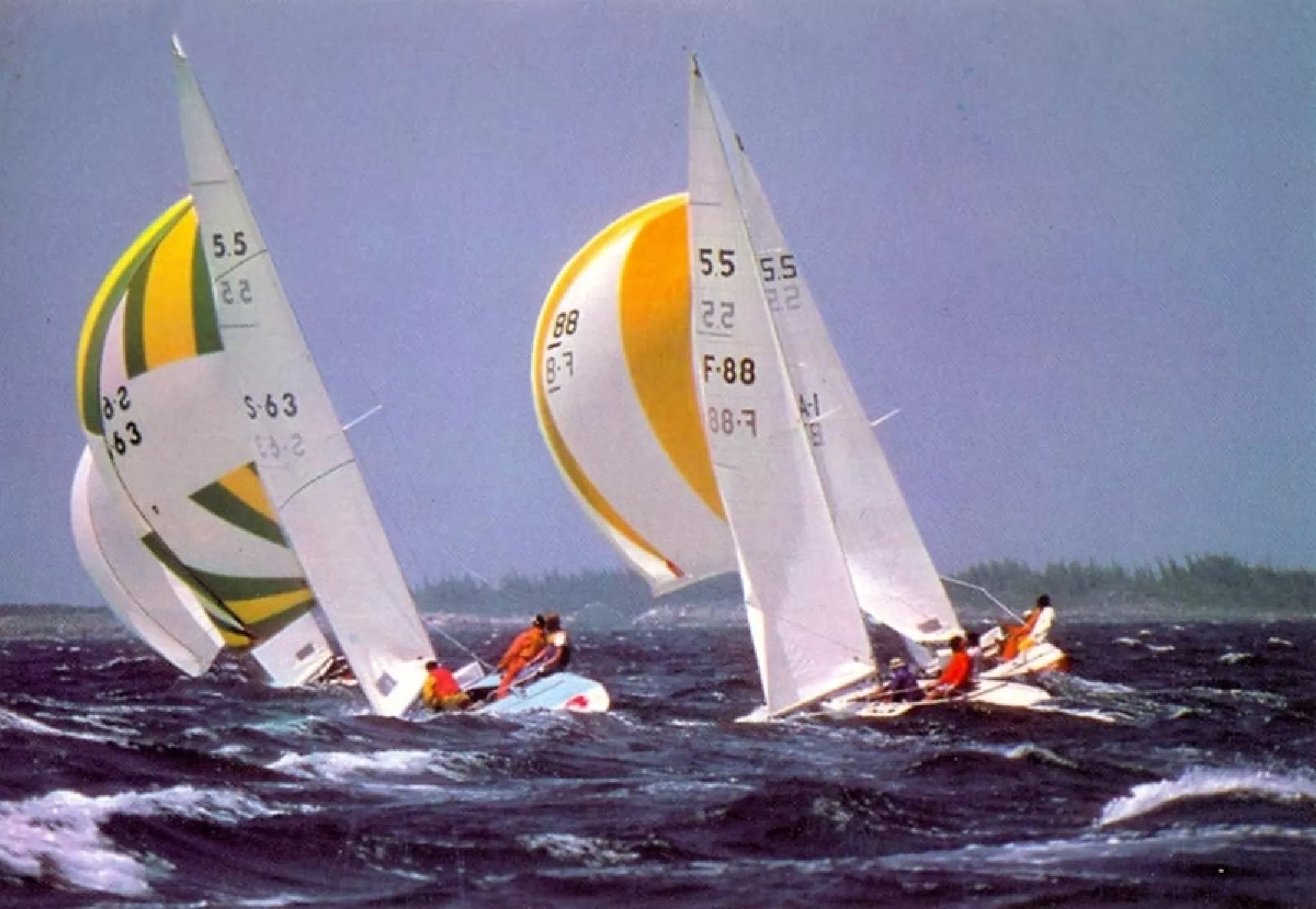 Scanned from the 5.5 Swiss fleet promotion brochure : Exact date unknown, around of 1986-1988
(credits : Jacques-Henry Addor / Int.5.5 Metre Class Assoc.)
Added by Site Administrator
on 2008-07-09
Photo Gallery (6)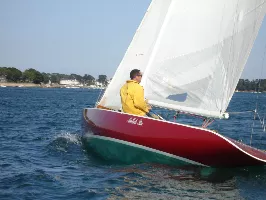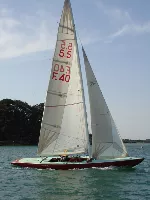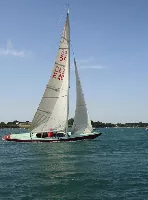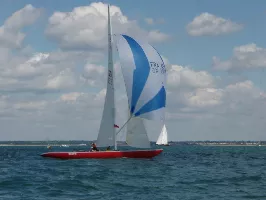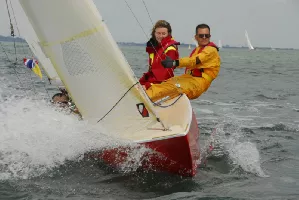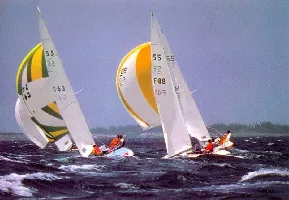 Notes (6)
5.5 F 88 "Bewitched IV" - racing in the 80's
11-05-2020
A picture from an Int. 5.5m Class bochure, is showing F-88 racing next to S-63. Timing believed to be around 1986-1988, the photo taken by Jacques-Henry Addor. Anyone who can give info on when that regatta was sailed and where is welcome to comment. The Lepage ownership entry will be adjusted to FRA 88.
5.5 SUI 88 - First French ownership
20-02-2011
As the number F-88 had not been assigned officially, the Inventory will list this boat for the Lepage ownership as SUI 88.


Malloh-Ru III
05-10-2007
Malloh-Ru et Malloh-Ru II, bateaux de G. Demoment, n'étaient pas des 5,5 m JI. Pour ceux qui ne comprennent pas le breton, ce nom veut dire "Malédiction rouge" tout en étant un des pires jurons bretons...
Voir aux pages 70-71 du N° 195 du Chasse-Marée l'article du "Chasse-Marée" signé par Gwendal Jaffry, mais dont j'ai assuré la recherche (mais pas la relecture...).
More
Document library (1)
Document
Size
By / When
1.14 Mb
1 Mb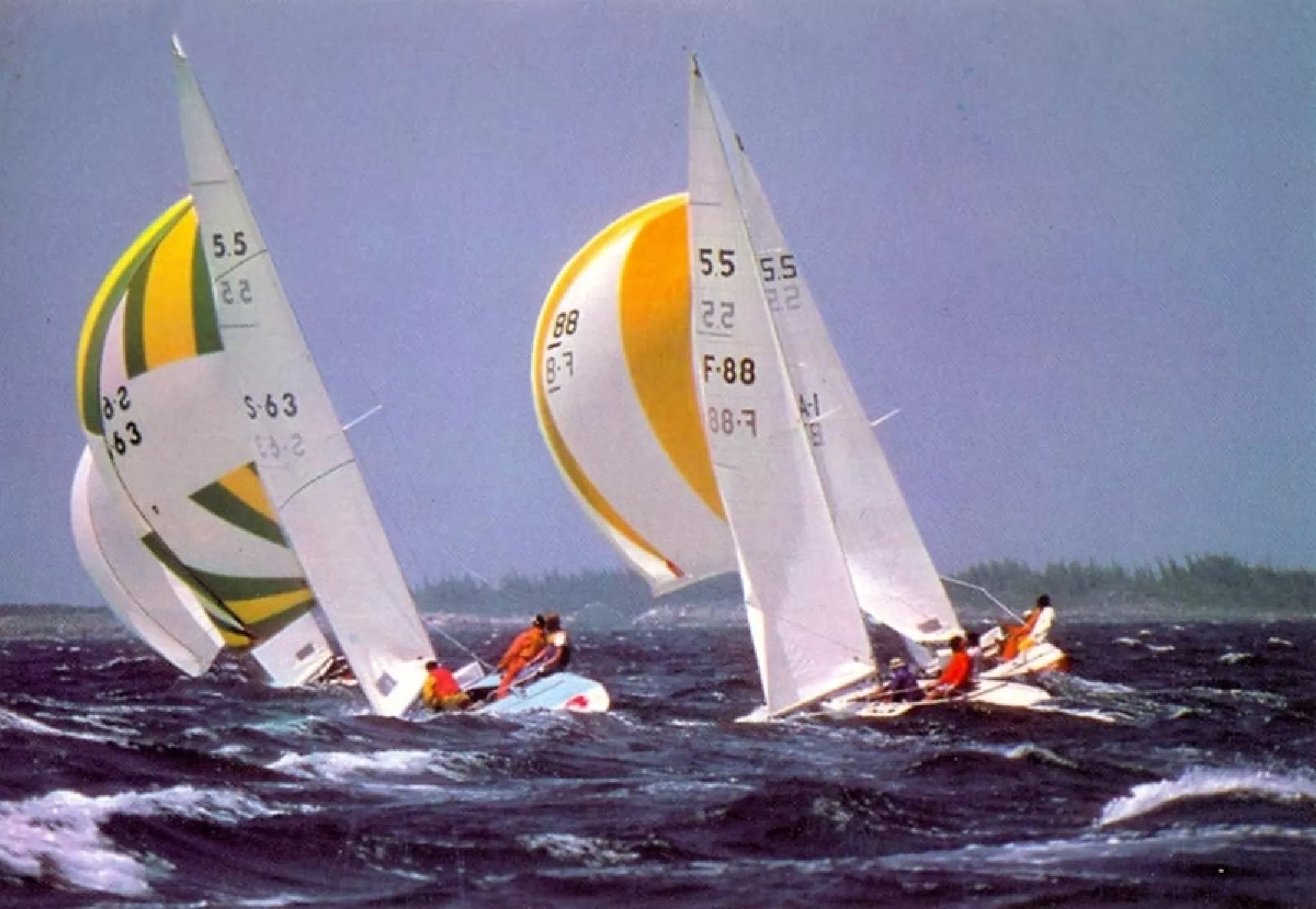 Scanned from the 5.5 Swiss fleet promotion brochure : Exact date unknown, around of 1986-1988
(credits : Jacques-Henry Addor / Int.5.5 Metre Class Assoc.)
Added by Site Administrator on 2008-07-09
Ownership history (6)
Sail#
Name
Owner
SUI-88
"Toucan VIII"
SUI-88
"Menga IV"
SUI-88
"Cheerio"
FRA-88
"Bewitched IV"
FRA-40
"Malloh-Ru III"
FRA-40
"Malloh-Ru"
Results History (1)
Year
Rank
Race / Location
Skipper
Added by, on
Race :
6th European 5. Metre Championship /

Location :
Geneve, Switzerland
Skipper :
Le Page crew Piriou, Dahian
Links Library (1)
01-02-2023
(Also for 5.5 FRA 40 "Malloh-Ru")