Boat details
(n°158)
Boat details
(n°158)
AUS-16
Essentials
Designer
Einar Ohlson (SWE)
Builder
Oscar Schelin, Kungsörs Båtvarv AB (SWE)
Material
Honduras mahogany, carvel planked
1st certificate issued
01-01-1963
Original boat name
Pam
Original country
SWE
Original sail number
16
Current location
Manly (MYC), NSW (AUS)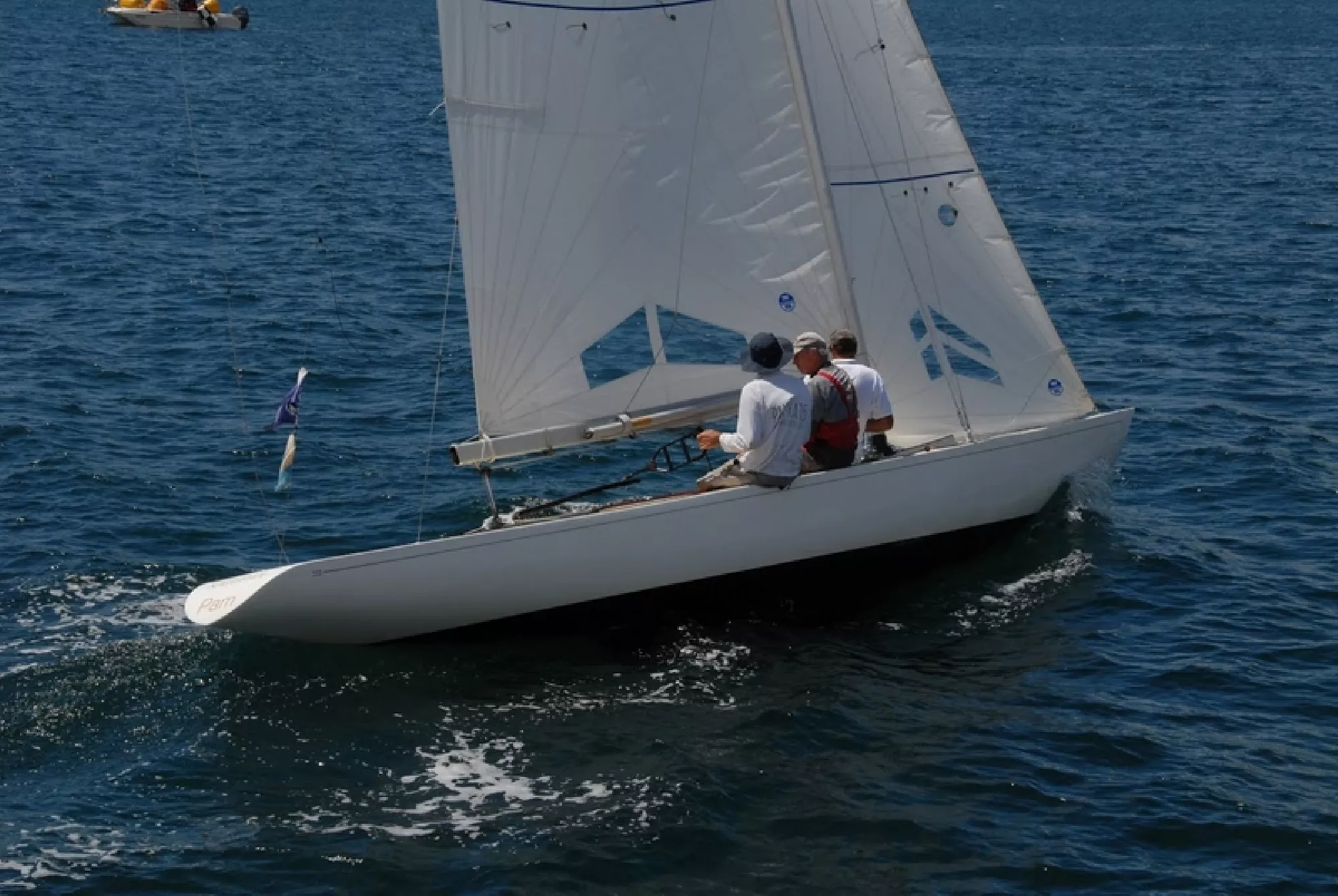 5.5 AUS 16 "Pam" - on Pittwater : AUS Nationals 2018
(credits : Tannis McDonald)
Added by Kaspar Stubenrauch
on 2018-03-02
Photo Gallery (9)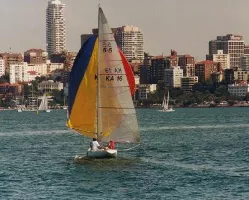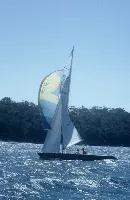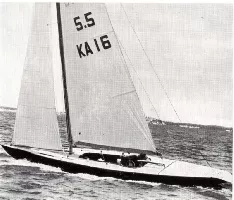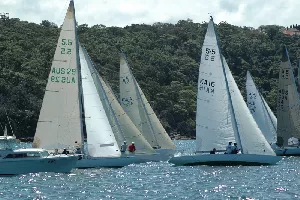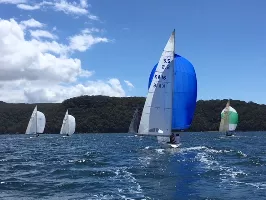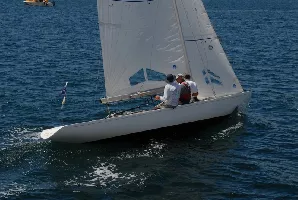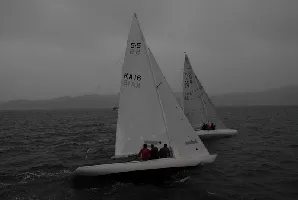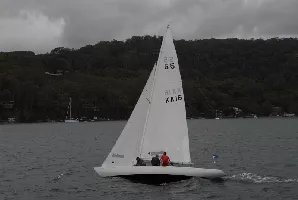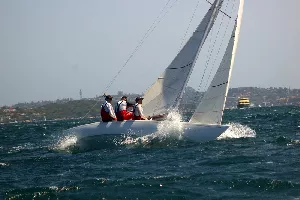 Notes (3)
5.5 AUS 16 "Pam" - 2014 Winner of the Nationals in Australia
11-04-2014
Tannis Mc Donald reports from Sydney:
"...PAM was given the gorgeous 5.5 Australian Nationals Platter which dates back to 1959. You can see that she won the Nationals in 1966 and 1969. Unfortunately, the winners' names end at 1982. This leaves a gap of winners missing from 1983 onwards...."
Tannis is looking for records or a list of Australian winners in that period (For 2011 & 2013 AUS 32 is noted), so that this valuable information is not lost forever.
Please contribute from information you may have, entering the respective winners in the Result section of this website.

KA-16
06-03-2010
More info from Warren: KA-16, "Pam". Designed and built by the Ohlson brothers.... She was actually commissioned and owned by Otto Miek from Melbourne and skippered by Alexander Stuart "Jock" Sturrock.


Information
10-10-2007
Pam, was built for the 1964 Australian Olympic selections and was sailed by Jock Sturrock, 12m Gretel fame, lost out to Barranjoey who went on to win the gold medal.
Document library (1)
Document
Size
By / When
904 Kb
904 Kb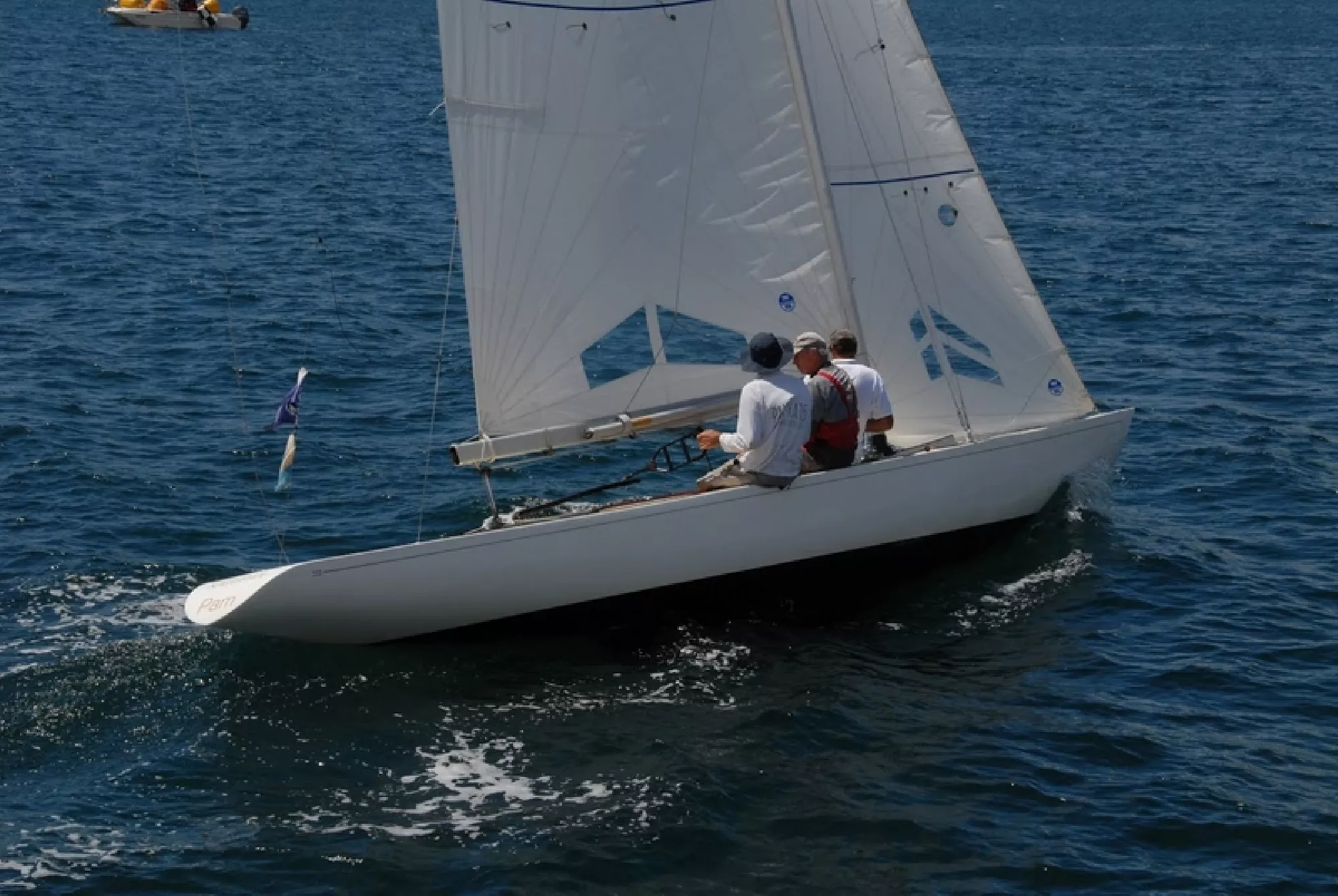 5.5 AUS 16 "Pam" - on Pittwater : AUS Nationals 2018
(credits : Tannis McDonald)
Added by Kaspar Stubenrauch on 2018-03-02
Ownership history (4)
Sail#
Name
Owner
AUS-16
"Pam"
AUS-16
"Pam"
AUS-16
"Pam"
AUS-16
"Pam"
Results History (2)
Year
Rank
Race / Location
Skipper
Added by, on
Race :
41st Scandinavian Gold Cup /

Location :
Hankø, Norway
Race :
Australian 5.5m Nationals /

Location :
Sydney
Skipper :
Peter Mc Donald
Links Library (2)
11-04-2014
(Jack Gale reports on "Pam" & "Altair")
01-02-2023
(Also for 5.5 AUS 16 "Pam")