Boat details
(n°156)
Boat details
(n°156)
ITA-38
Essentials
Designer
Giulio Cesare Carcano (ITA)
Builder
Cantieri navali Baglietto, (ITA)
Material
Mahogany, carvel planked
1st certificate issued
08-11-1961
Original boat name
Violetta VI
Original country
ITA
Original sail number
38
Current location
Viareggio, Toskana (ITA)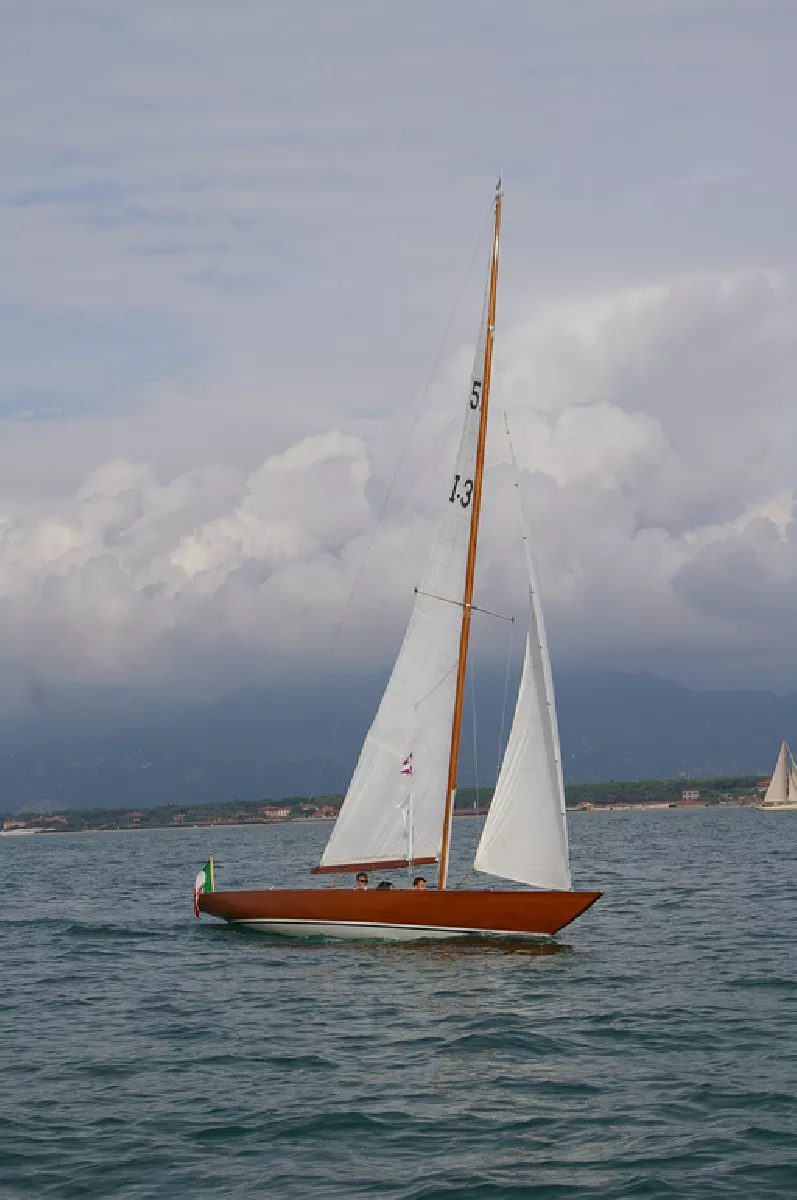 Violetta VI : 2006
(credits : )
Added by alessandro baldi
on 2007-09-29
Photo Gallery (6)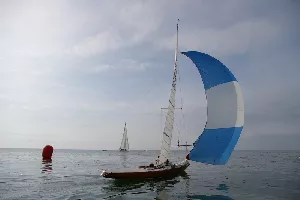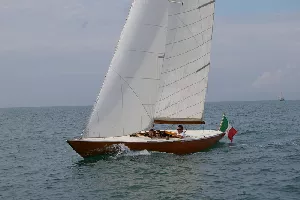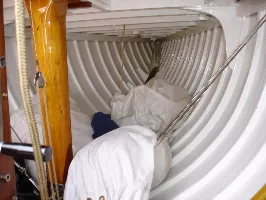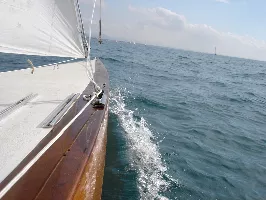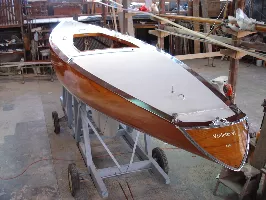 Notes (4)
Notes from Ambroise Johnson
29-09-2007
The restoration of Violetta VI, a 5.50 built by Cantieri Navali Baglietto in 1962 and designed by Giulio Cesare Carcano was completed end of November 2003. Violetta VI won the Coppa d'Italia in 1962.
Alessandro Baldi bought her almost 2 years ago in Italy. She was in bad shape after having been abandoned for 25 years in a shipyard!
The keel was detached, the keel bolts were inspected, some mending was made to the hull, the original fittings were all re-chromed, and the mast, boom, deck and finally the hull were freshly painted.

The restoration has been magistrally executed by Cantieri Pezzini in Viareggio Italy. Her proud owner has a complete and detailed documentation about the restoration and would be happy to share it with whoever is interested.
The boat will be launched in spring 2004.
Registration's precisions
29-09-2007
Commessa 5968, 8 Novembre 1961. Note from Alessandr Baldi.
Doubts on designer ?
29-09-2007
Disegno: Giulio Cesare Carcano (non Salata come riportato nel file). A note from Alessandro Baldi
More
Document library (0)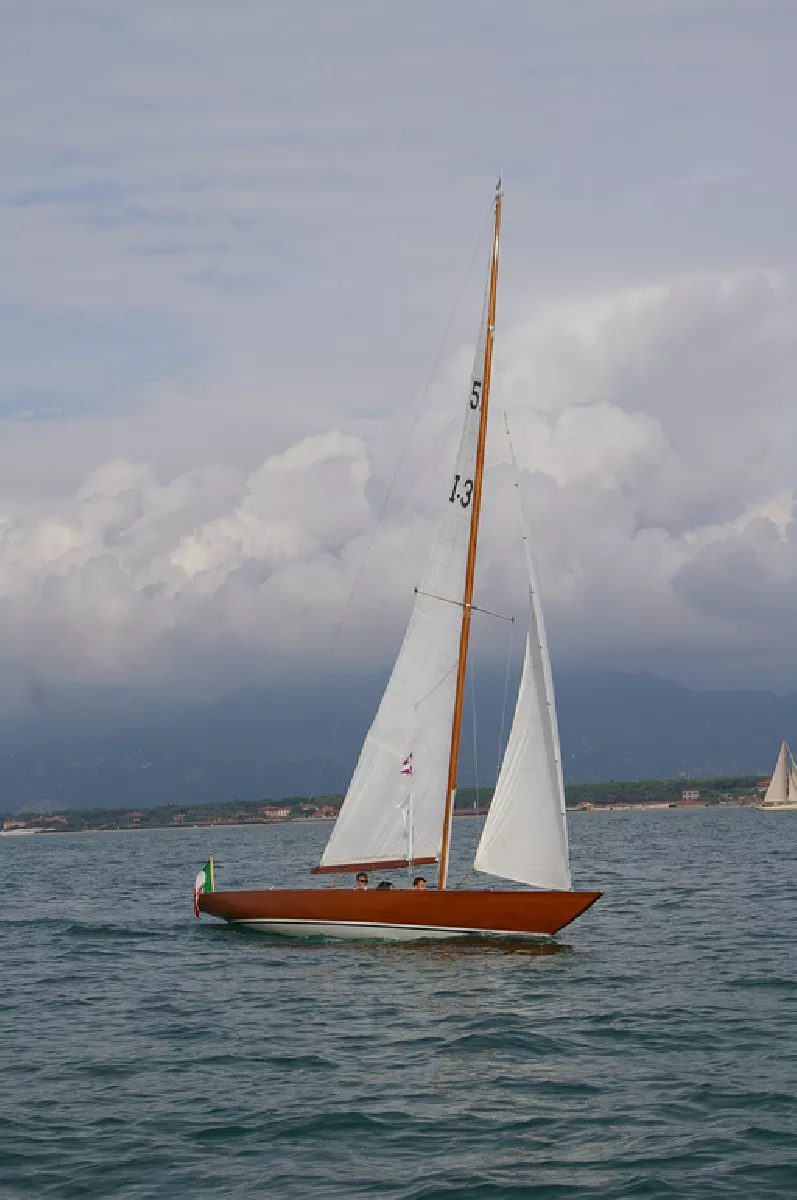 Violetta VI : 2006
(credits : )
Added by alessandro baldi on 2007-09-29
Ownership history (2)
Sail#
Name
Owner
ITA-38
"Violetta VI"
ITA-38
"Violetta VI"
Results History (2)
Year
Rank
Race / Location
Skipper
Added by, on
Race :
Coppa d'Italia /

Location :
Genova Italy
Race :
Centomiglia /

Location :
Garda Lake
Links Library (1)
16-03-2009
(Italian pdf with birth, life and rebirth of Violetta VI)