Boat details
(n°153)
Boat details
(n°153)
SUI-136
Essentials
Designer
Warren Muir (Australia)
Builder
Hermann Egger, Egger H., St.Aubin (SUI)
Material
Cold laminated wood
1st certificate issued
07-05-1982
Original boat name
Alain V
Original country
SUI
Original sail number
136
Current location
On her trailer, ready for the next race (GER)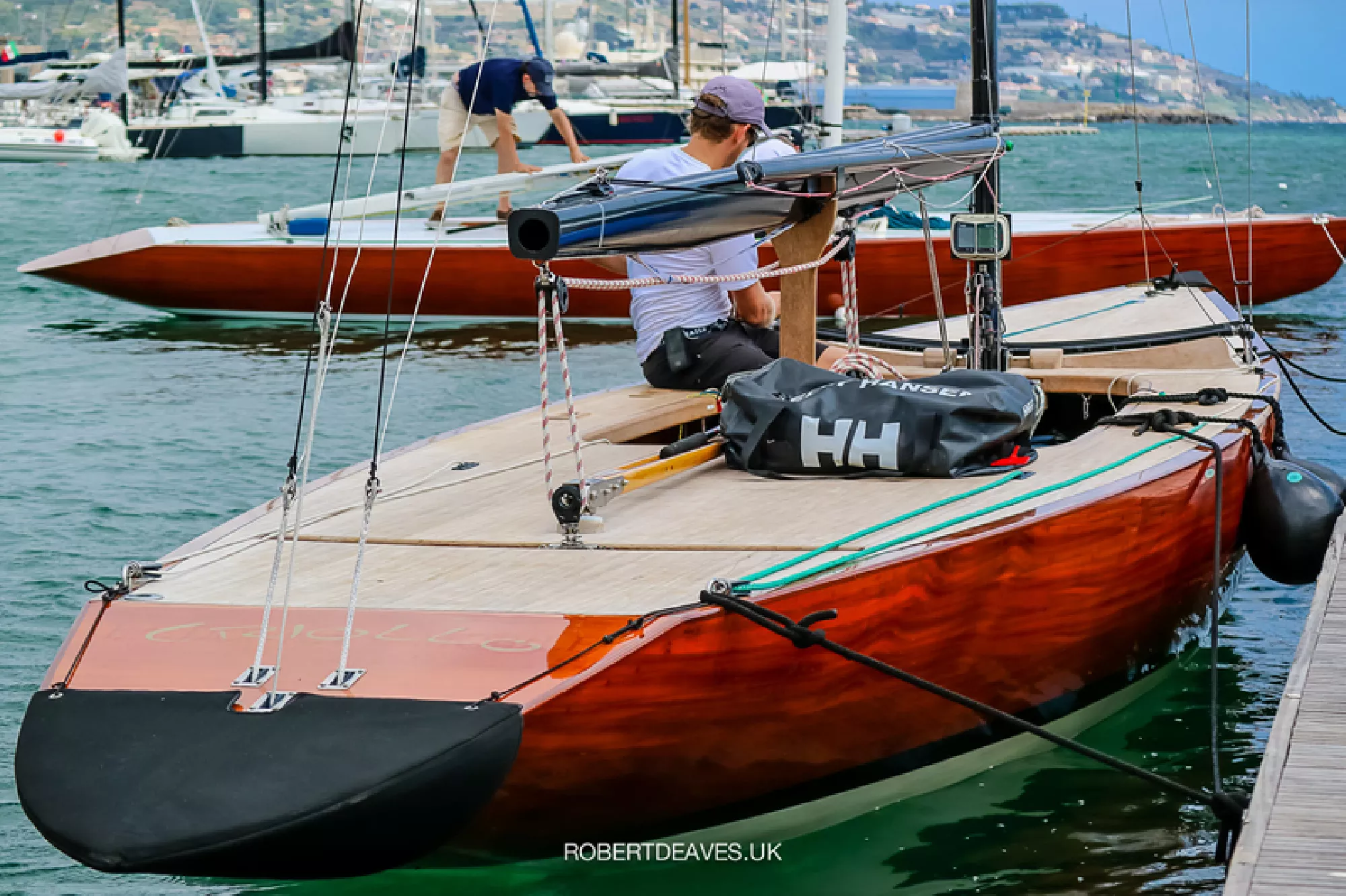 5.5 GER 30 "Criollo" - in San Remo : Next to SUI 182
(credits : Robert Deaves)
Added by Kaspar Stubenrauch
on 2020-08-24
Photo Gallery (24)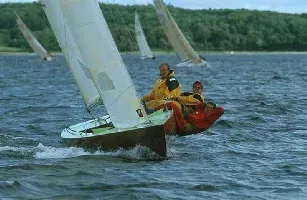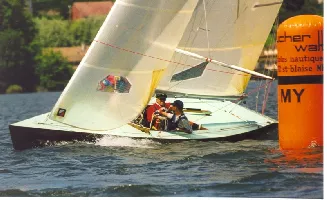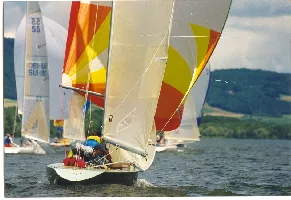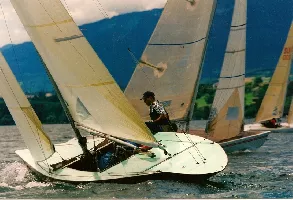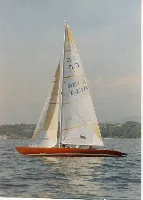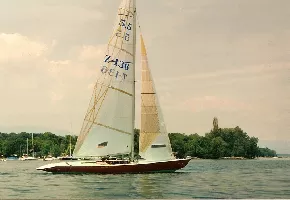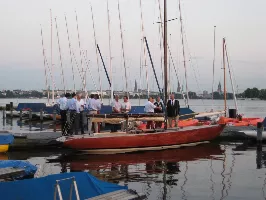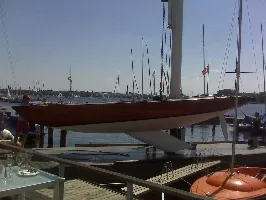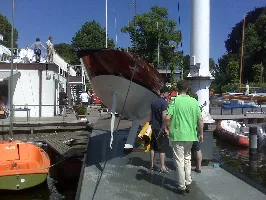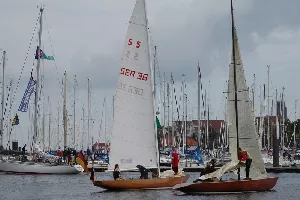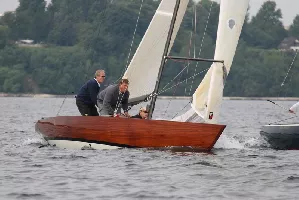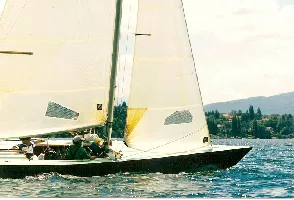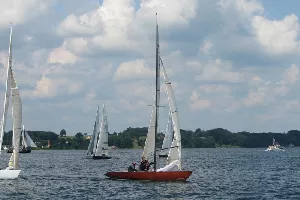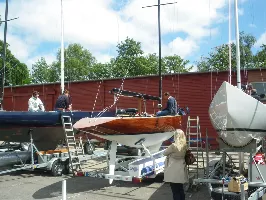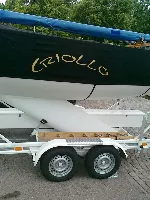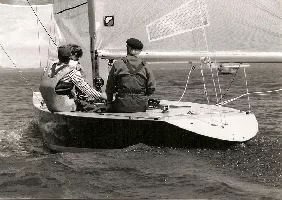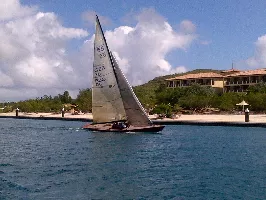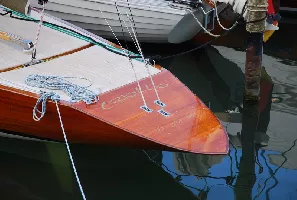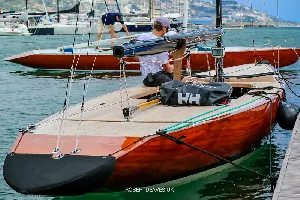 Notes (4)
5.5 GER 30 "Criollo" - fast beauty
15-10-2009
The boat is - following a major refit - an absolute beauty and remains being a fast Evolution, just winning the Evolution category on the Lake of Thun during the "TYC Herbstpreis" races.
Information
10-10-2007
This yacht was designed by Warren Muir, not Ben Lexcen, it was one of three built from the original design commissioned by J.P.Jenni.
History of SUI 136
01-10-2007
So we have a full history of this boat, till yet. Still, the myth about these three sister-ships (Z 132, z 133 and z 136), known as the Crocodile affair -sponsoring from Lacoste- stays quite unclear. Any lights on this subject?
More
Document library (2)
Document
Size
By / When
1.99 Mb
2 Mb
1.31 Mb
1 Mb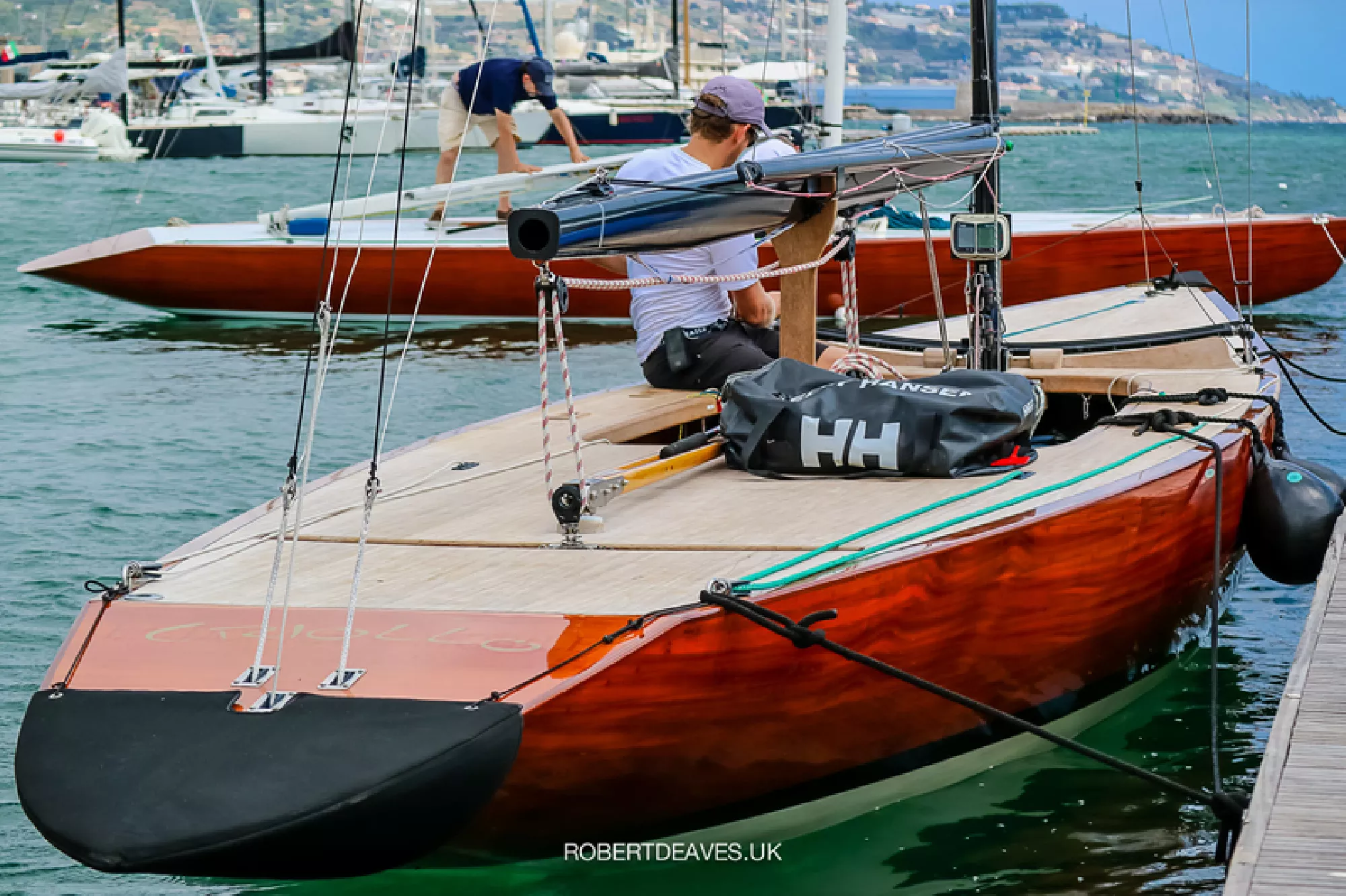 5.5 GER 30 "Criollo" - in San Remo : Next to SUI 182
(credits : Robert Deaves)
Added by Kaspar Stubenrauch on 2020-08-24
Ownership history (4)
Sail#
Name
Owner
SUI-136
"Alain V"
SUI-136
"Week-End V"
GER-30
"La Donna è Mobile"
GER-30
"Criollo"
Results History (7)
Year
Rank
Race / Location
Skipper
Added by, on
Race :
6th European 5.5 MetreChampionship /

Location :
Geneve, Switzerland
Skipper :
Ramelet crew Gendre, Dubois
Race :
21st World 5.5 Metre Championship /

Location :
Hankø, Norway
Skipper :
Paul Ramelet (Alain V)
Race :
Bronia Preis /

Location :
Hamburg, Alster
Skipper :
Andreas Christiansen
Race :
German Open - Best German Boat & Winner Evolution /

Location :
Glücksburg
Skipper :
Andreas Christiansen
Race :
Sünnschien Preis /

Location :
Alster (NRV), Hamburg
Skipper :
A. Christiansen
Race :
Bronia Preis /

Location :
Alster, Hamburg
Skipper :
Felix Christiansen
Race :
Kieler Woche 2001 /

Location :
Kiel
Skipper :
Andreas Christiansen
Links Library (0)