Boat details
(n°147)
Boat details
(n°147)
USA-92
Essentials
Designers
Ben Lexcen (AUS)
Warren Muir (Australia)
Builder
Harry C. "Buddy" Melges, Melges Boat Works, Zenda, Wisconsin (USA)
Material
GRP
1st certificate issued
02-05-1987
Original boat name
Gorgi
Original country
USA
Original sail number
92
Current location
Risør [RSF], Skagerrak (NOR)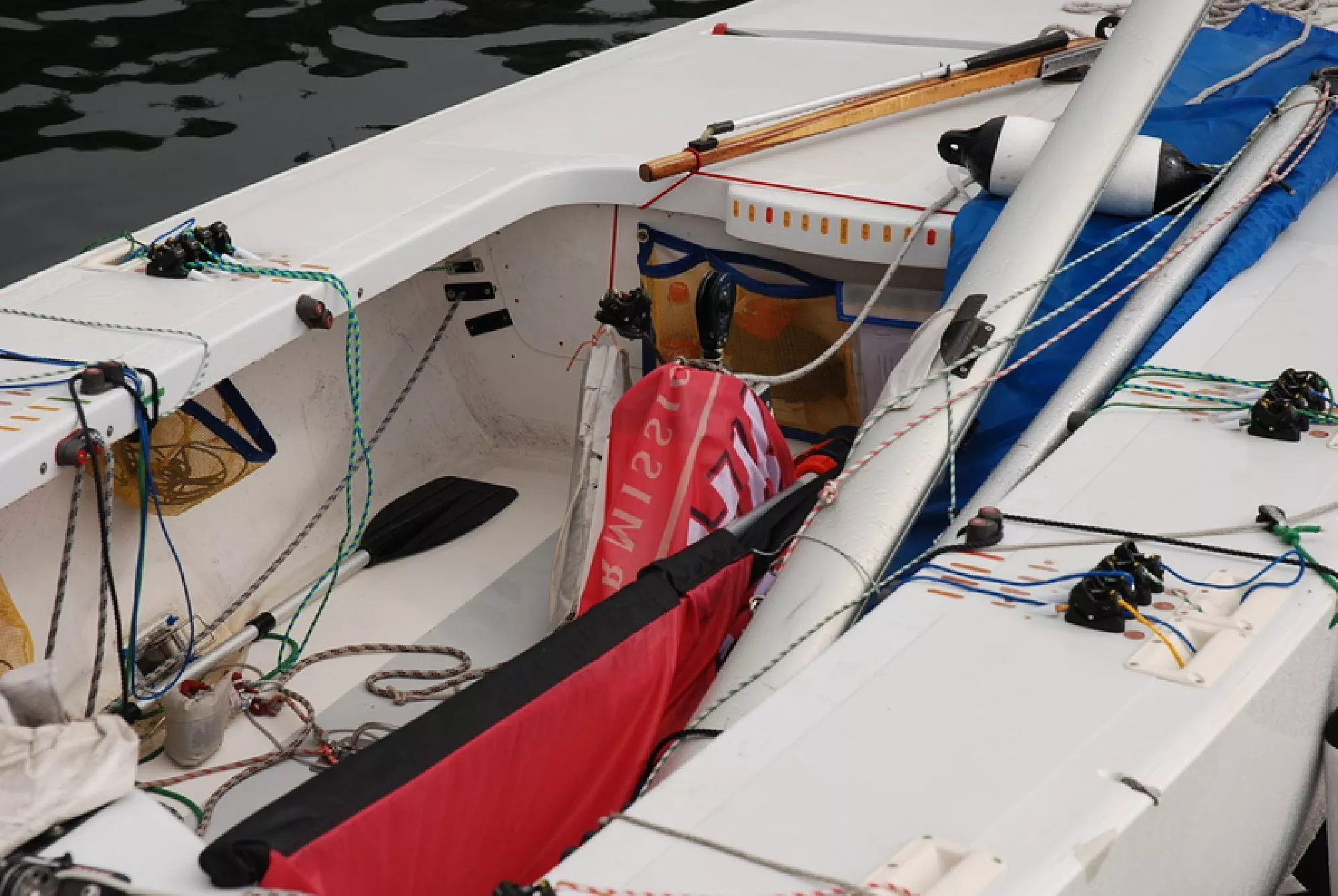 5.5 GER 50 "Gorgi" - Cockpit : Norwegian Open 2012
(credits : Capnio)
Added by Kaspar Stubenrauch
on 2020-11-29
Photo Gallery (3)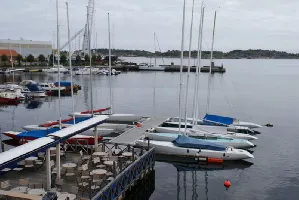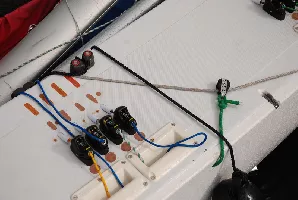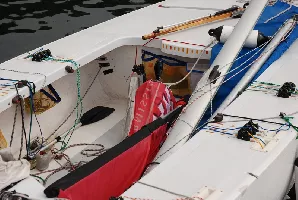 Notes (6)
5.5 NOR 50 & her sisters
21-05-2020
Following the info from Warren Muir about "Warrior III" and the first series of Melges built 5.5m boats, here are the sister boats to SUI 160; they are listed with their last sailnumbers known:
NOR 47, CAN 79, FRA 61, USA 94, SUI 184, NOR 54, SUI 160, SUI 176, NOR 56, SUI 202, NED 10, NOR 58, BAH 16, SUI 155, SUI 171, SUI 172 and GER 25. NED 10 was lost in a fire; USA 94 is not found again, yet.
Together with the originals FRA 44 and SUI 135, it will be a challenge to meet again, for close competition races. [Update issued dd. 21st May 2020]

Delete FIN-050 from the owner list...
06-09-2010
...following Matti Muoniovaara's message, 29. august 2010 saying in summary that "As the chief measurer of the Finnish 5.5 metres authorized by the Finnish Sailing Federation i beg you to delete FIN-50 Gorgi from the Finnish 5.5 register on the 5.5mIC World Fleet Online Database. There no such boat in our register.
For good memory, informations that have been deleted on 31.08.2010 from the Ownership history are : FIN-050 "Gorgi" Robert Mosbacher (dates unknown ?-?)
Building date
02-07-2008
According to the first certificate, the building was completed May 2, 1987.
Th builder was Melges Boat Works.


More
Document library (0)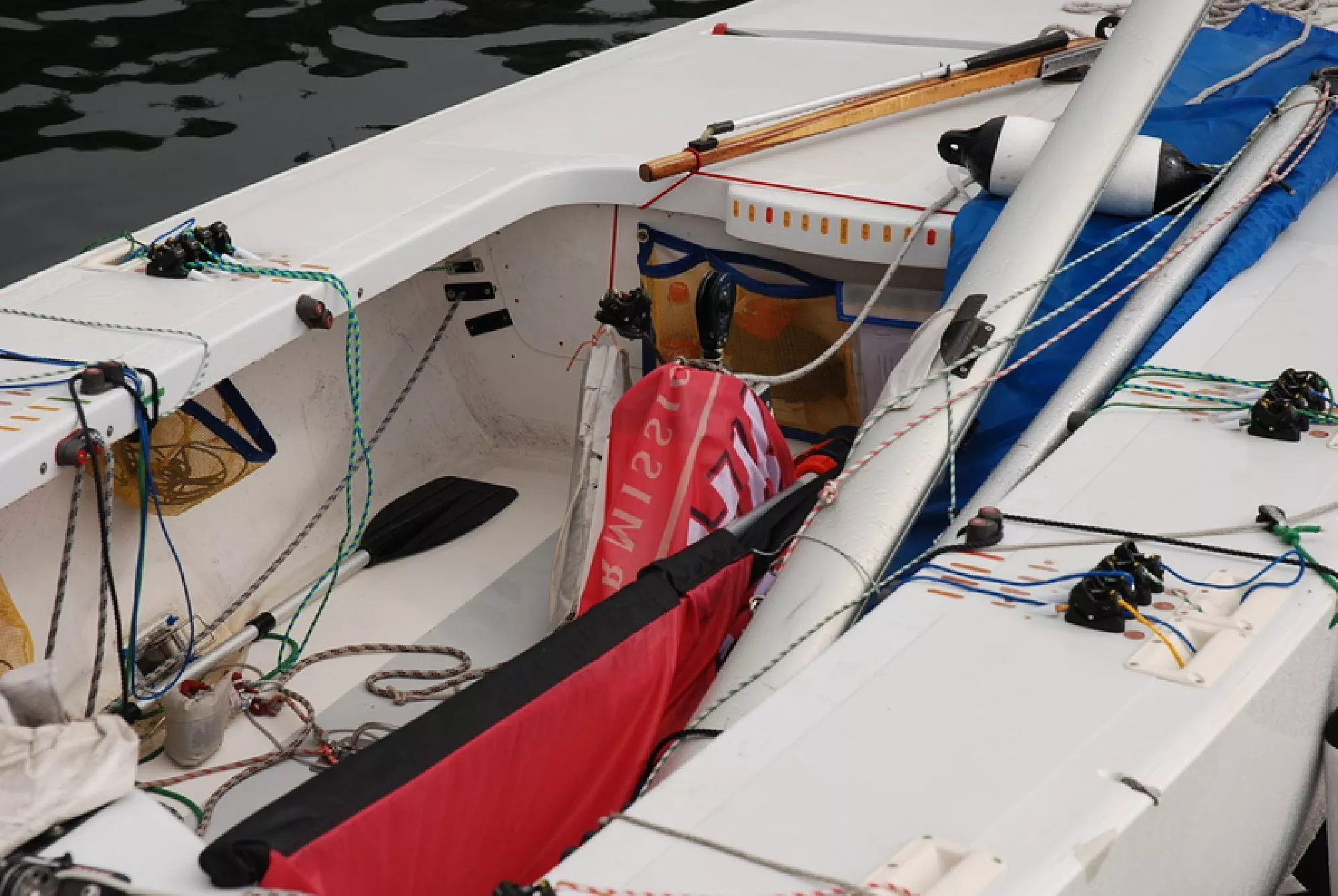 5.5 GER 50 "Gorgi" - Cockpit : Norwegian Open 2012
(credits : Capnio)
Added by Kaspar Stubenrauch on 2020-11-29
Ownership history (5)
Sail#
Name
Owner
USA-92
"Gorgi"
NOR-50
"Gorgi"
NOR-50
"Gorgi"
NOR-50
"Gorgi"
NOR-50
"Gorgi"
Results History (2)
Year
Rank
Race / Location
Skipper
Added by, on
Race :
Scandinavian Gold Cup /

Location :
Texas Corinthian Yacht Club, Kemah, Texas, USA
Skipper :
Henrik 'Henti' Lundberg, crew Henrik 'Heiben' Joha
Race :
60th Scandinavian Gold Cup /

Location :
Hankø, Norway
Skipper :
Robert Mosbacher
Links Library (0)