Boat details
(n°108)
Boat details
(n°108)
SUI-77
Essentials
Designer
Britton Chance Jr. (USA)
Builder
K. Heinrich, Heinrich Bootswerft AG, Kreuzlingen, Bodensee (SUI)
Material
Mahogany, carvel planked
1st certificate issued
30-04-1966
Original boat name
Skylla
Original country
SUI
Original sail number
77
Current location
Villeneuve, Lake of Geneva (SUI)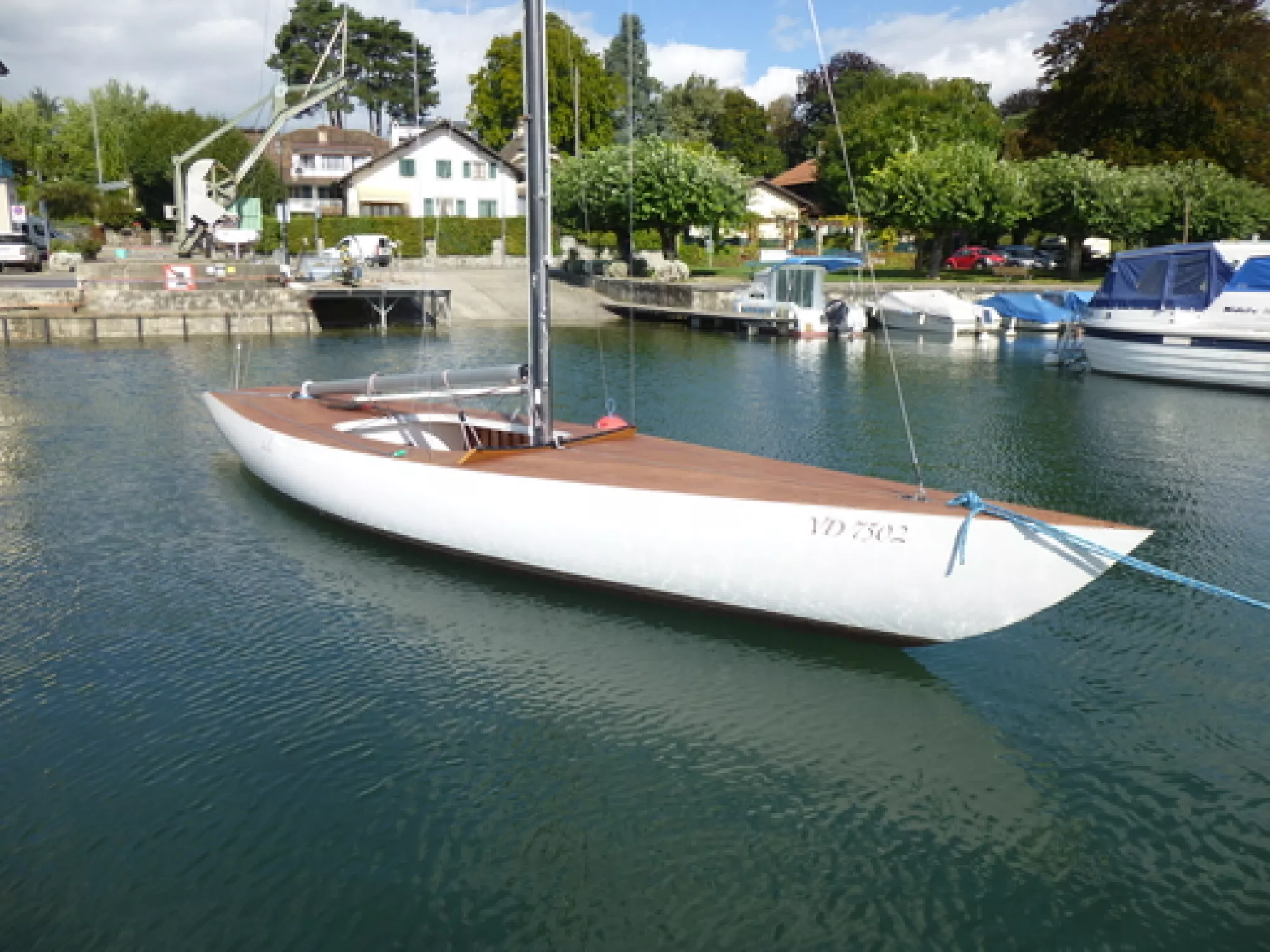 Skylla - august 2014 : deck layout 1
(credits : )
Added by Patrick Huguenin
on 2014-10-15
Photo Gallery (28)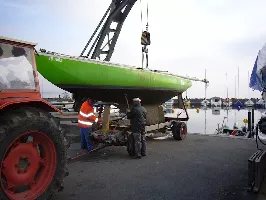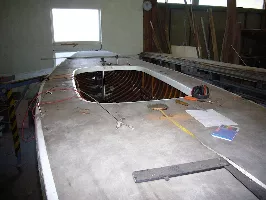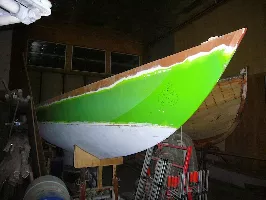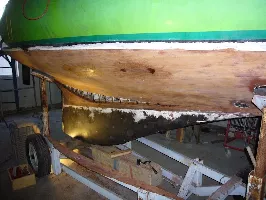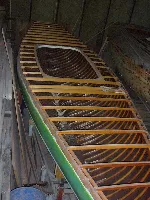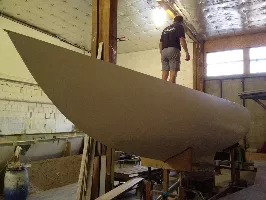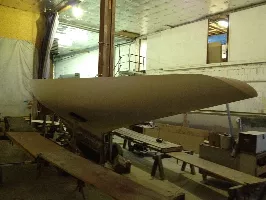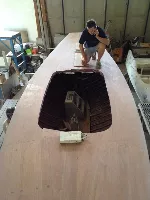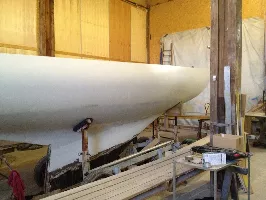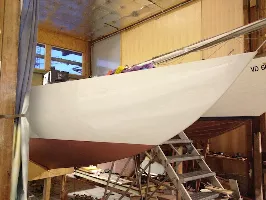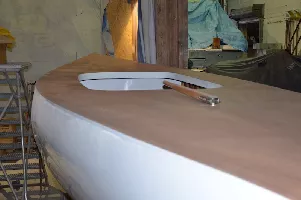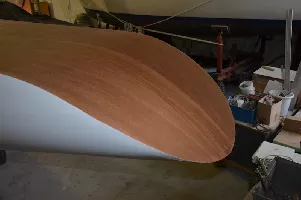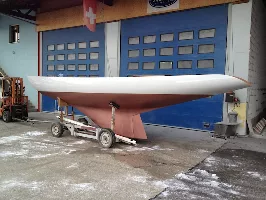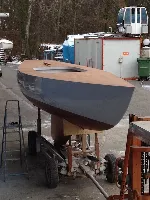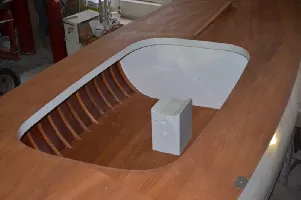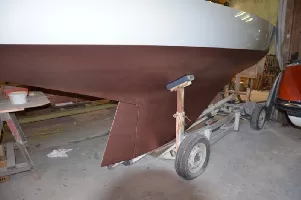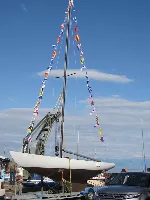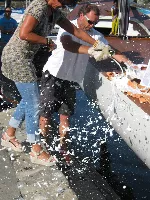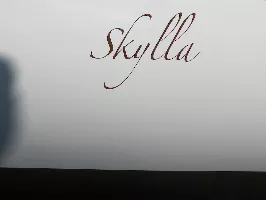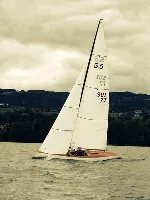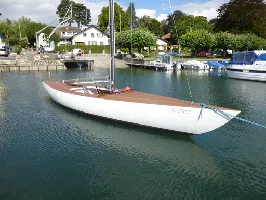 Notes (4)
5.5 SUI 77 "Skylla" - new owner
01-10-2021
The boat has found a new owner, in 2020, and is now based in Villeneuve, on Lake Geneva, moored next to SUI 78.
Fresh news about SUI-077...
31-03-2015
Received from Patrick "Tosh" Huguenin, 30.03.2015.
Un de nos voiliers à vendre
Désigné par Britton Chance, ce 5.5 a été construit en 1966 par le chantier Heinrich à Kreuzlingen.
De 2010 à 2014, SKYLLA a complètement été refait dans les règles de l'art et selon les plans d'origine par le chantier Aebi.
Il bénéficie d'un cockpit étanche (seule concession à la modernité).
Son pont et son accastillage sont exemplaires, pas une manoeuvre n'est visible sur le pont!
Un jeu de voiles en dacron (2014) complète cette magnifique restauration.
SKYLLA, jaugé comme 5.5 M JI classique, est prêt à régater.
Toutes les photos de la restauration sont disponibles ainsi que les plans d'origine.
Visit http://www.bateau24.ch/chfr/Voiliers/Heinrich+Werft/Heinrich+Werft+55+m+JI/detail/207377/
Launch, August 21st, 2014
22-08-2014
Launch finally took place in Rolle (CH) on August 21st, 2014.
Skylla looks great, owner is happy...
More
Document library (1)
Document
Size
By / When
1.04 Mb
1 Mb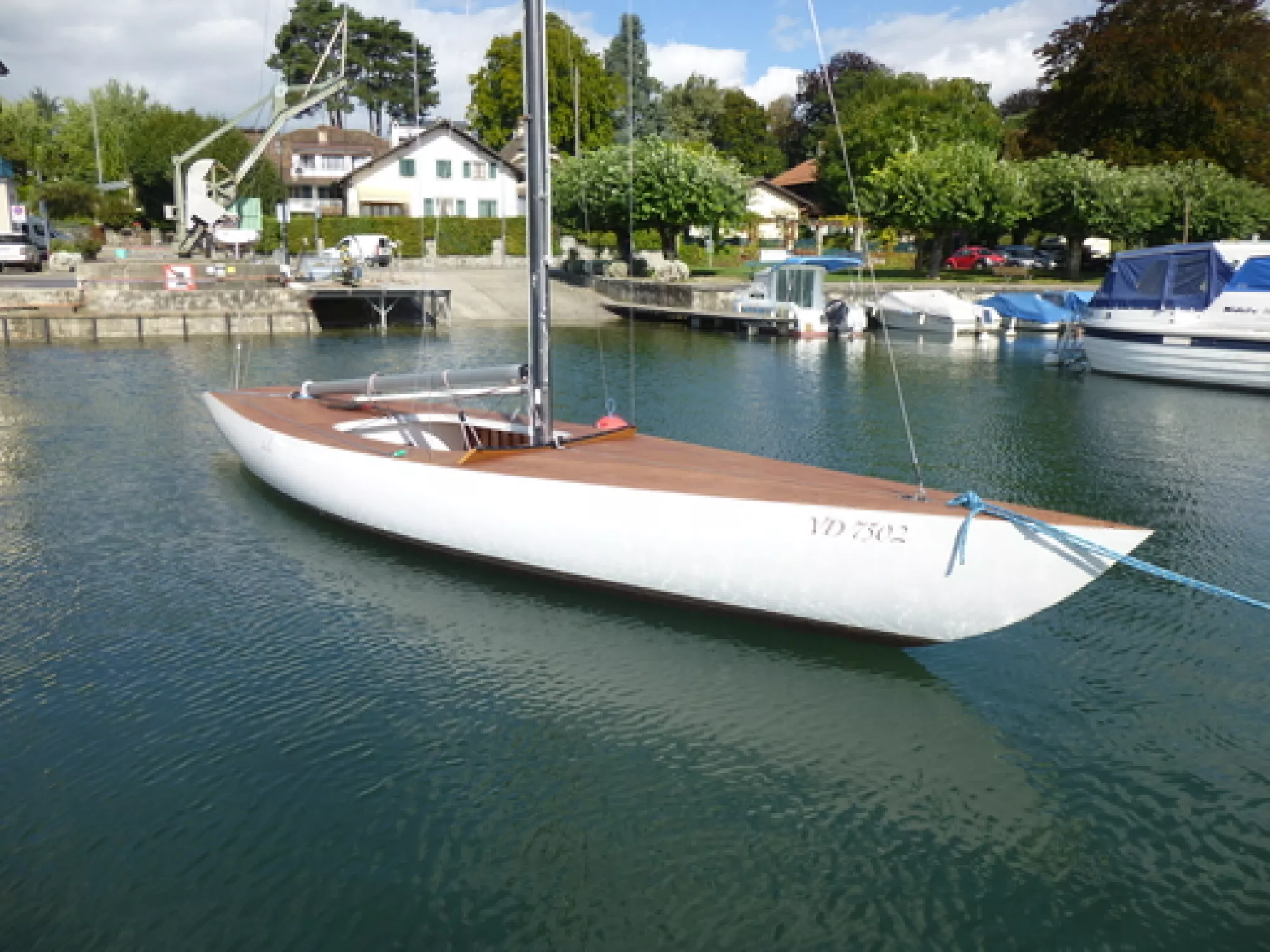 Skylla - august 2014 : deck layout 1
(credits : )
Added by Patrick Huguenin on 2014-10-15
Ownership history (7)
Sail#
Name
Owner
SUI-77
"Skylla"
SUI-77
"Frisson"
SUI-77
"Jean-Chouan"
SUI-77
"Natipaki"
SUI-77
"Kiwi"
SUI-77
"Skylla"
SUI-77
"Skylla"
Results History (0)
Links Library (1)
26-09-2021
(Located in Kreuzlingen, on Lake Constance)