Boat details
(n°10)
Boat details
(n°10)
FIN-2
Essentials
Designer
Gösta Kyntzell
Builder
L. Wilenius, Wilenius L. Porvoo (FIN)
Material
Wood, carvel planked
1st certificate issued
01-01-1950
Original boat name
Inga-Lill XXXVIII
Original country
FIN
Original sail number
2
Current location
Naantali, Varsinais-Suomi, Baltic Sea (FIN)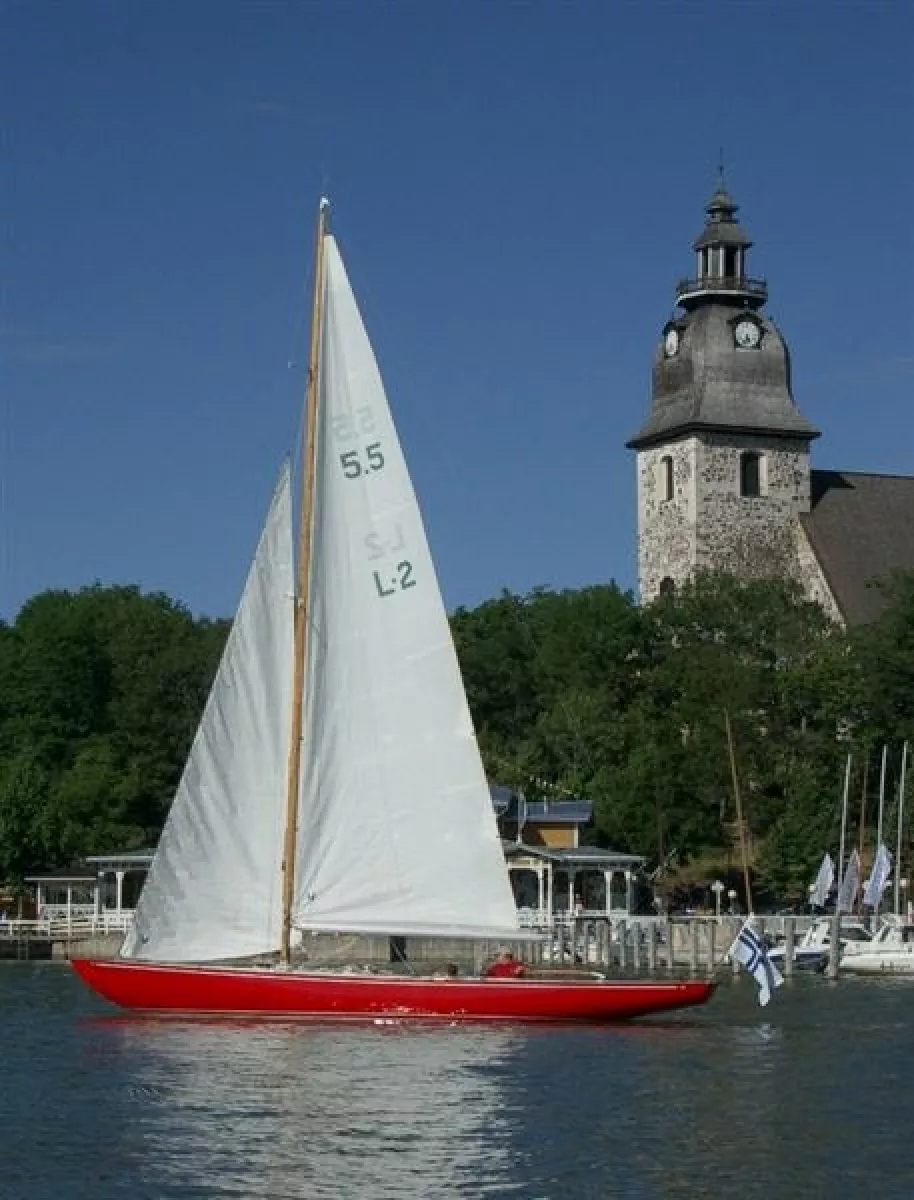 FIN-2 : Bloss
(credits : )
Added by Ambroise Johnson
on 2007-11-11
Photo Gallery (3)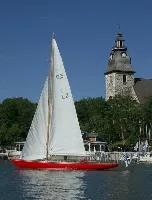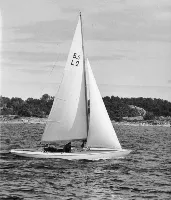 Notes (3)
See Links page...
24-11-2008
...to the Wilenius Batvarv
Bloss
21-10-2008
The name derives from the initials of the owners in the 1950's ; Bengt's , Lars' and (och) Sigurd's (yacht) becoming BLOSS. Bloss is also the swedish word for flame, which in turn influenced the choice of colour for the yacht ; Red, white waterline and cupper. The original colour was white.
Bloss was Gösta Kyntzell's first 5.5 m design and although he designed a number of 5.5 M yachts, he always showed a great interest in how Bloss performed in the races and so did his son Ulf , who sailed Inga-Lill XXXXlV in the 1960's
Information
19-09-2007
Document library (0)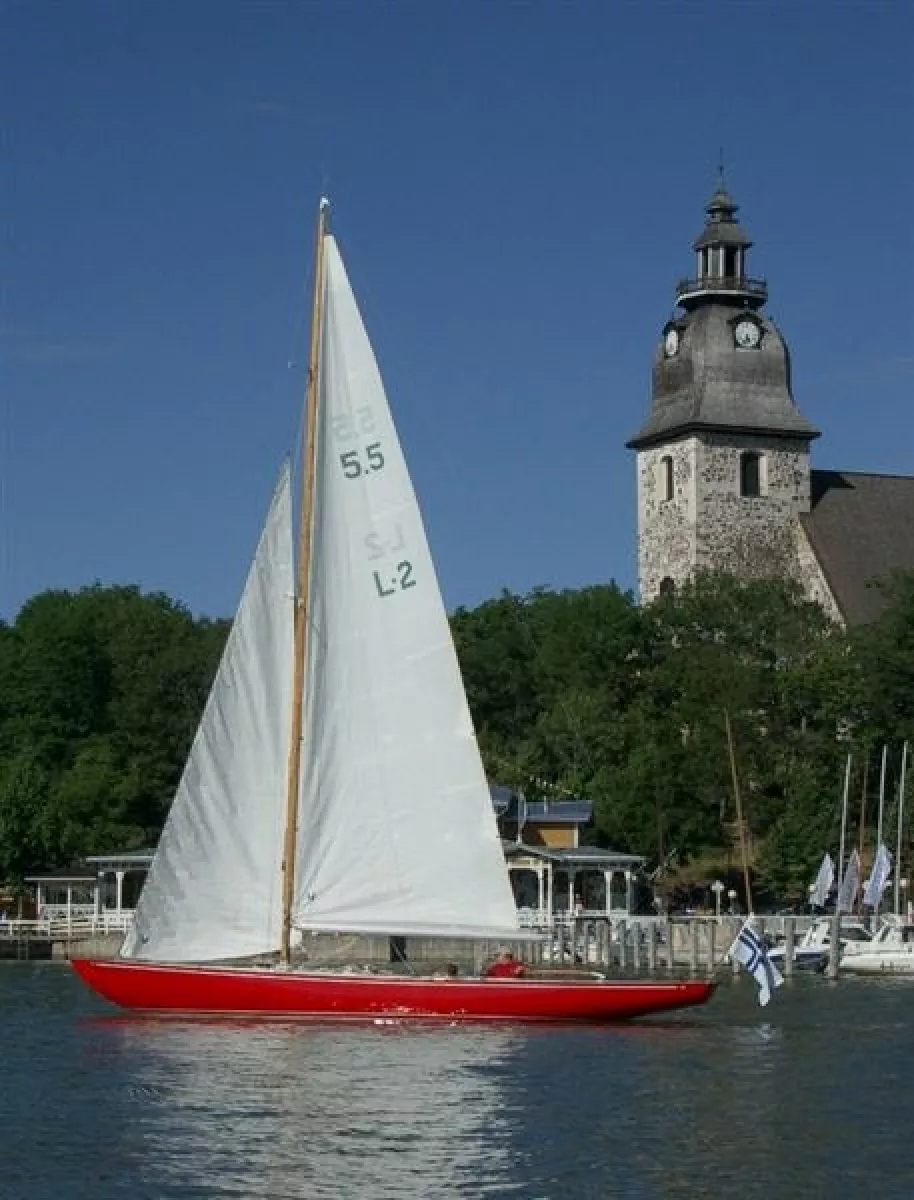 FIN-2 : Bloss
(credits : )
Added by Ambroise Johnson on 2007-11-11
Ownership history (4)
Sail#
Name
Owner
FIN-2
"Inga-Lill 38"
FIN-2
"BLOSS"
FIN-2
"Kajava"
FIN-2
"Bloss"
Results History (0)
Links Library (1)
17-10-2007
(Builder of 12 5.5 metres 1950 - 1959)