Boat details
(n°0764)
Boat details
(n°0764)
GBR-38b
Essentials
Designer
Ian Howlett (GBR)
Builder
Richard F. Pierce, Franklin-Eldridge Boatbuilders, Ferry Nab Bowness, Windermere (GBR)
Material
Red Cedar hull, with epoxy/ tri-axial glass cloth; deck & cockpit foam sandwich polyester resin/glass
1st certificate issued
00-06-1993
Original boat name
Salamander IV
Original country
Original sail number
38b
Current location
Selk, on her trailer (KYC), Schlei (GER)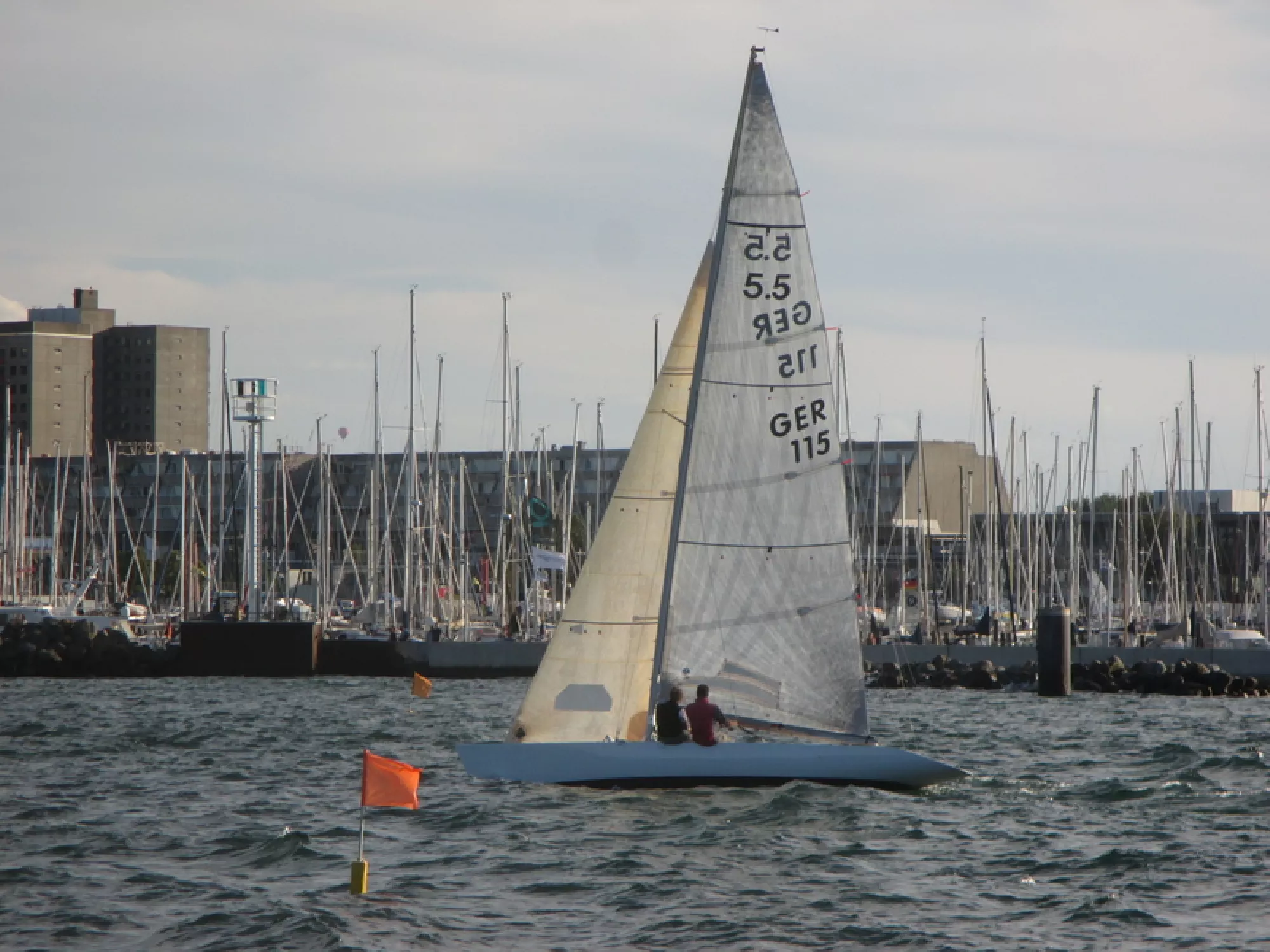 5.5 GER 115 "Jump" - starting : mid Augusst in Kiel
(credits : Capnio)
Added by Kaspar Stubenrauch
on 2020-08-21
Photo Gallery (30)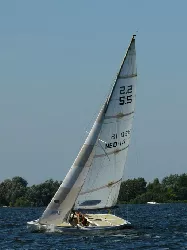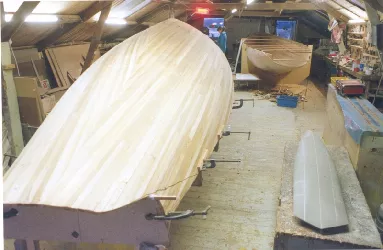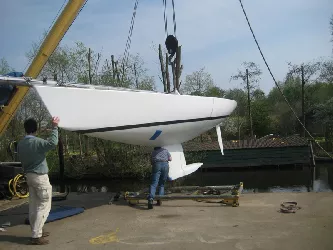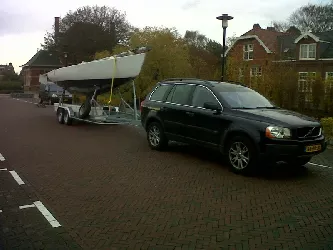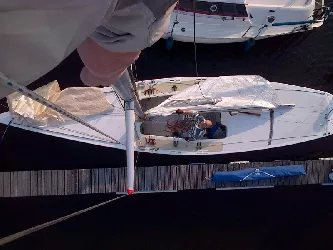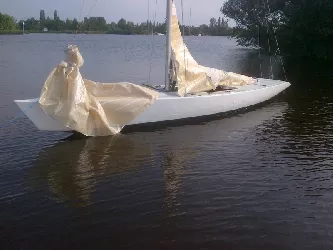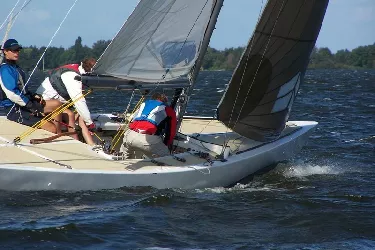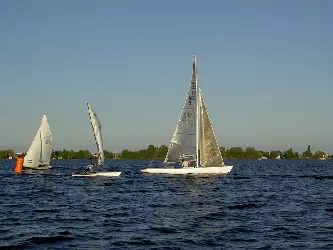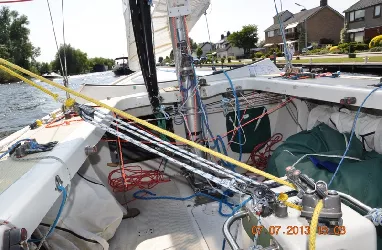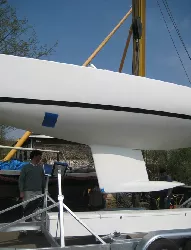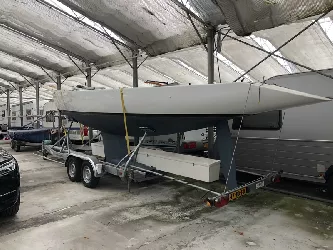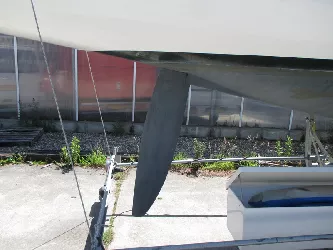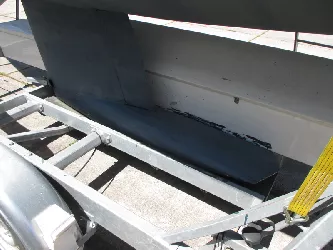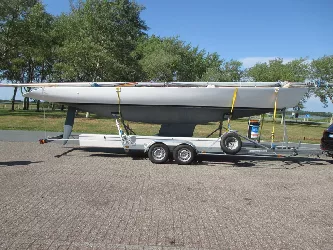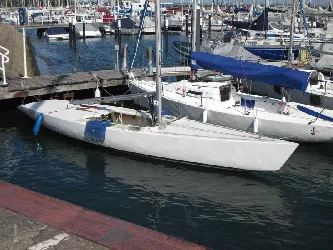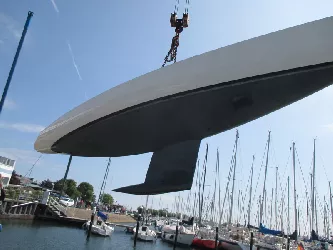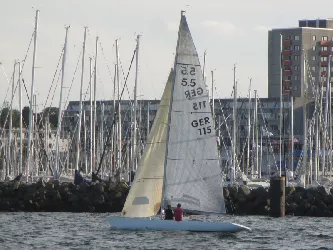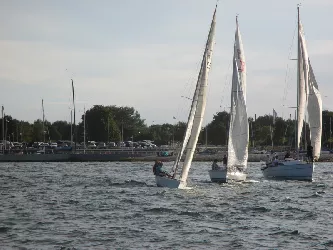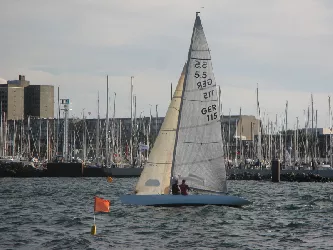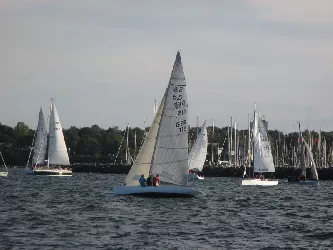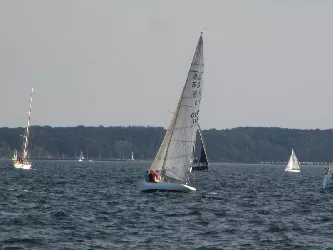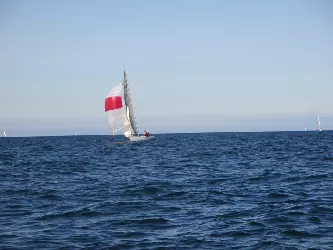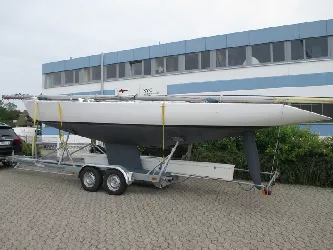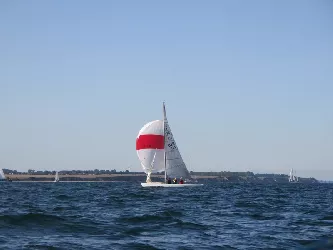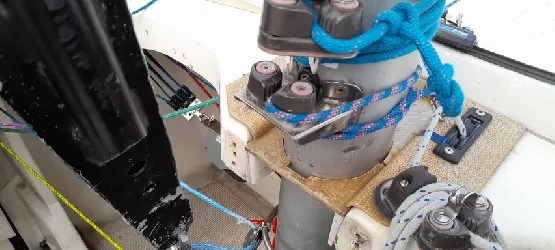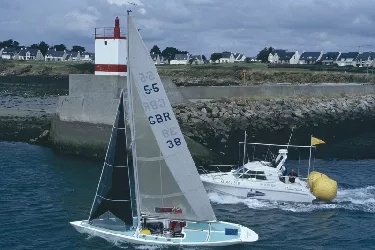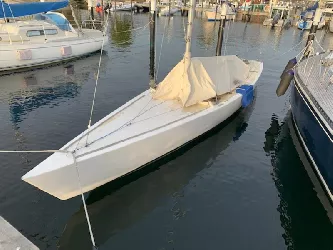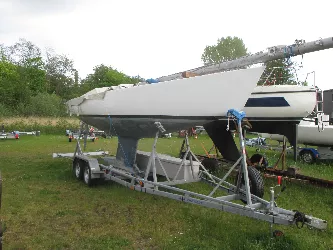 Notes (5)
5.5 GER 115 "Jump" - with trimtab
15-09-2022
The boat is featuring a trimtab, not frequently found on 5.5mR Evolution boats.
5.5 GER 115 "Jump" - upgraded
29-11-2021
The boat has recently seen a complete upgrade in its cleat&line section, in the cockpit area, preparing her for an even better regatta performance.
5.5 NED 15 - building info
16-12-2017
Richard Pierce reports:
"...a pattern had to be built and delivered to the lead keel foundry, Henry Irons in Cornwall some 388 miles distant. The shape was significantly more complex than anything seen in the 5.5 class before, and so the pattern took twice as long to make. Apart from superior hydrodynamics the designer was aiming to place the CG lower than conventional, which meant that a hollow stub keel had to be built into the hull..."
The full story can be found in the Link section.
More
Document library (1)
Document
Size
By / When
148 Kb
148 Kb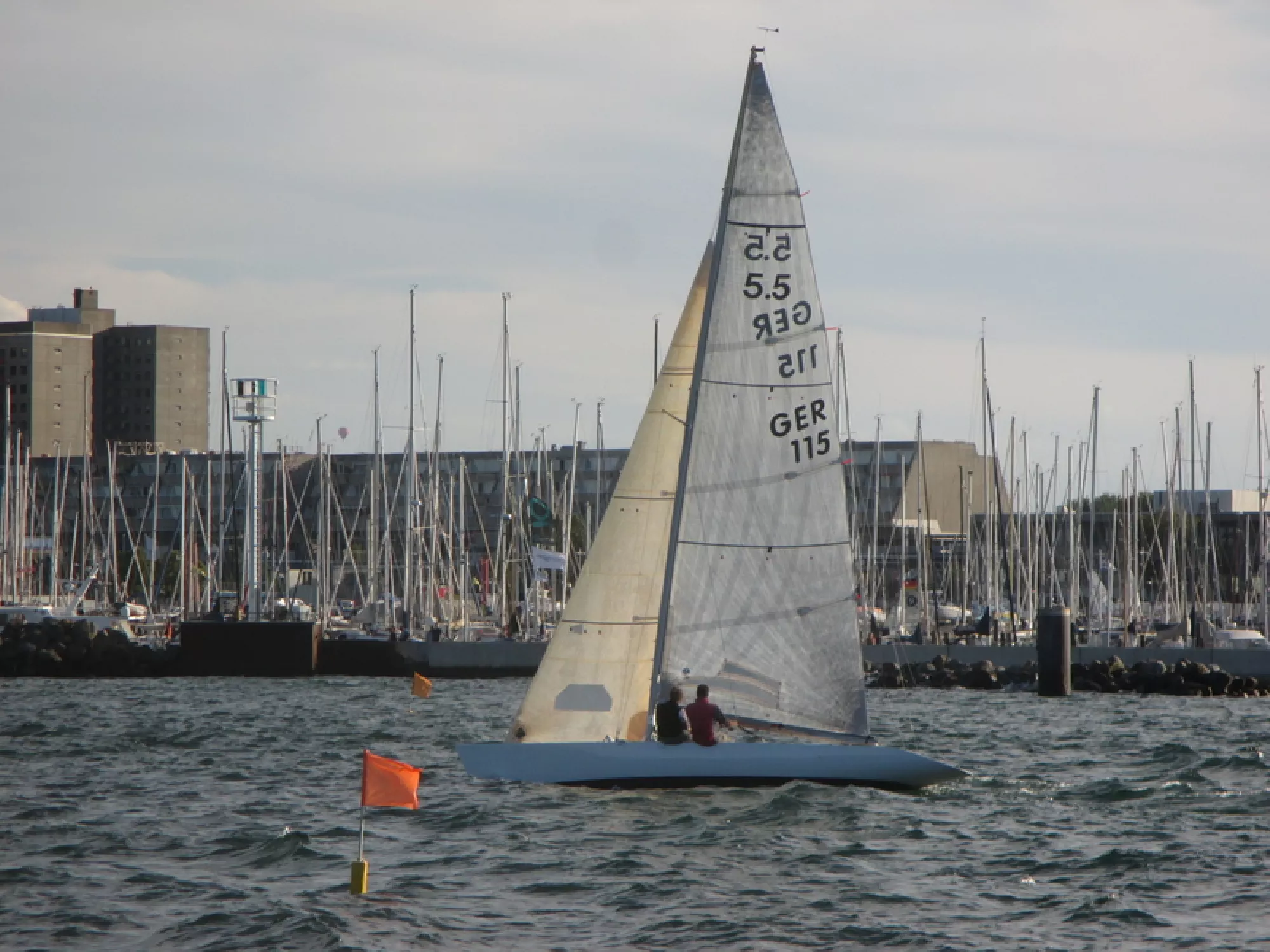 5.5 GER 115 "Jump" - starting : mid Augusst in Kiel
(credits : Capnio)
Added by Kaspar Stubenrauch on 2020-08-21
Ownership history (6)
Sail#
Name
Owner
GBR-38b
"Salamander IV"
NED-15
"nn"
NED-15
"Mis Stress"
NED-15
"Mistress"
GER-115
"Jump"
GER-115
"Salamander IV"
Results History (0)
Links Library (2)
08-12-2017
(The boatbuilder, Richard Pierce, giving an insight into the building process)
09-12-2017
(Another company related to Richard (Franklin) Pierce)