Boat details
(n°0747)
Boat details
(n°0747)
USA-96
Essentials
Designer
Norman Glynn Owens (USA)
Builders
Charles Milby, (USA)
Norman Glynn Owens, (USA)
Material
Mahogany, planks on ribs, laminated
1st certificate issued
00-00-1989
Original boat name
Jalapeña
Original country
USA
Original sail number
96
Current location
Tall Timbers, MD (USA)
5.5 USA 96 "Jalapena" - in Midland : "North American Spring Regatta" 2023
(credits : J. Harker)
Added by Kaspar Stubenrauch
on 2023-07-19
Photo Gallery (20)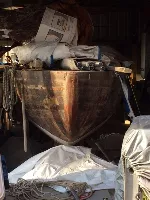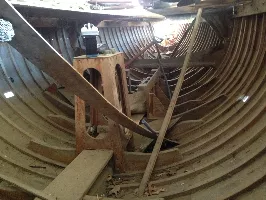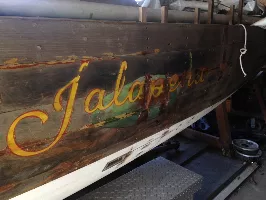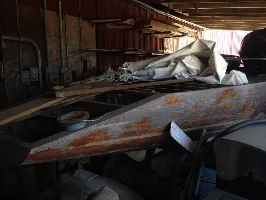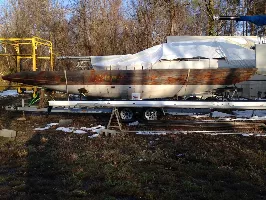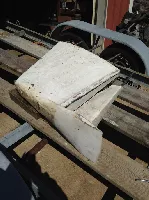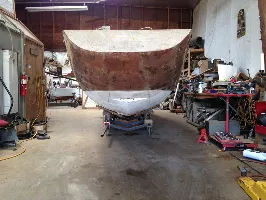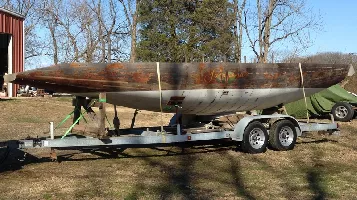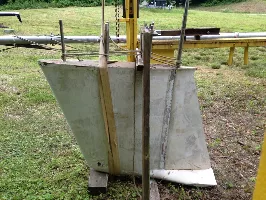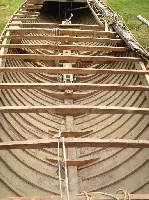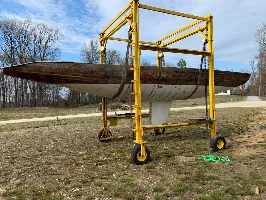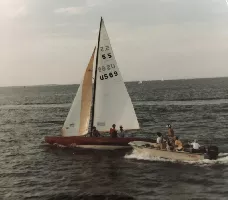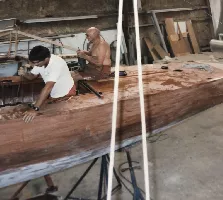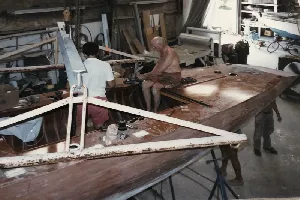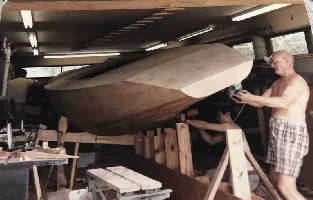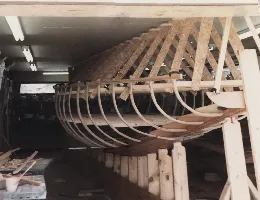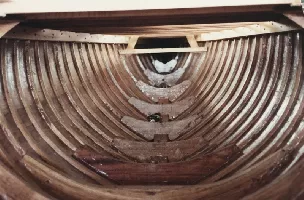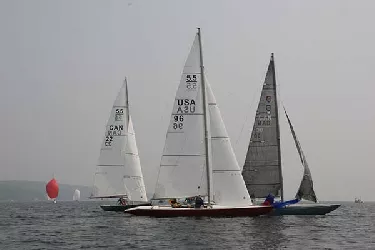 Notes (6)
5.5 US 96 "Jalapeña" - with sails of US 69
16-03-2022
The image showing the first test sailing of the newly built 5.5 US 96 "Jalapeña", using sails of US 69, is easily explained: The previous boat of N.G. Owens was 5.5 US 69 "Sigma II", hence the availability of sails for the test.
5.5 US 96 - built in 1989
07-04-2018
Tony Smythe reports: "...she was in fact built by Norman Owens (Owens Yachts large builder of powerboats throughout the 40s-60s). Charles Milby assisted him in the construction of the 5.5 in his garage in Nassau Bay. I watched them build her. She was finished just in time for the US Champs hosted by us in '89.
5.5 US 96 "Jalapeña" - builders Owens & Milby
07-04-2018
Charles Milby reports: "...I helped Norman build it. We raced here on the bay, she was a fast light air boat. His son took it to California, I lost track of her. It would be great to see her again...."

So, Charles, here she is!


More
Document library (0)
5.5 USA 96 "Jalapena" - in Midland : "North American Spring Regatta" 2023
(credits : J. Harker)
Added by Kaspar Stubenrauch on 2023-07-19
Ownership history (2)
Sail#
Name
Owner
USA-96
"Jalapeña"
USA-96
"Jalapeña"
Results History (0)
Links Library (1)
30-01-2018
(Info about the boatyard on this Owens Marque website)