Boat details
(n°0322)
Boat details
(n°0322)
DEN-2
Essentials
Designer
Tore Holm (SWE)
Builder
Georg Andersen, Baadebygger G. Andersen (DEN)
Material
Mahogany, carvel planked
1st certificate issued
14-06-1951
Original boat name
Jill
Original country
DEN
Original sail number
2
Current location
Midland (MBSC), Georgian Bay, Lake Huron, Ontario (CAN)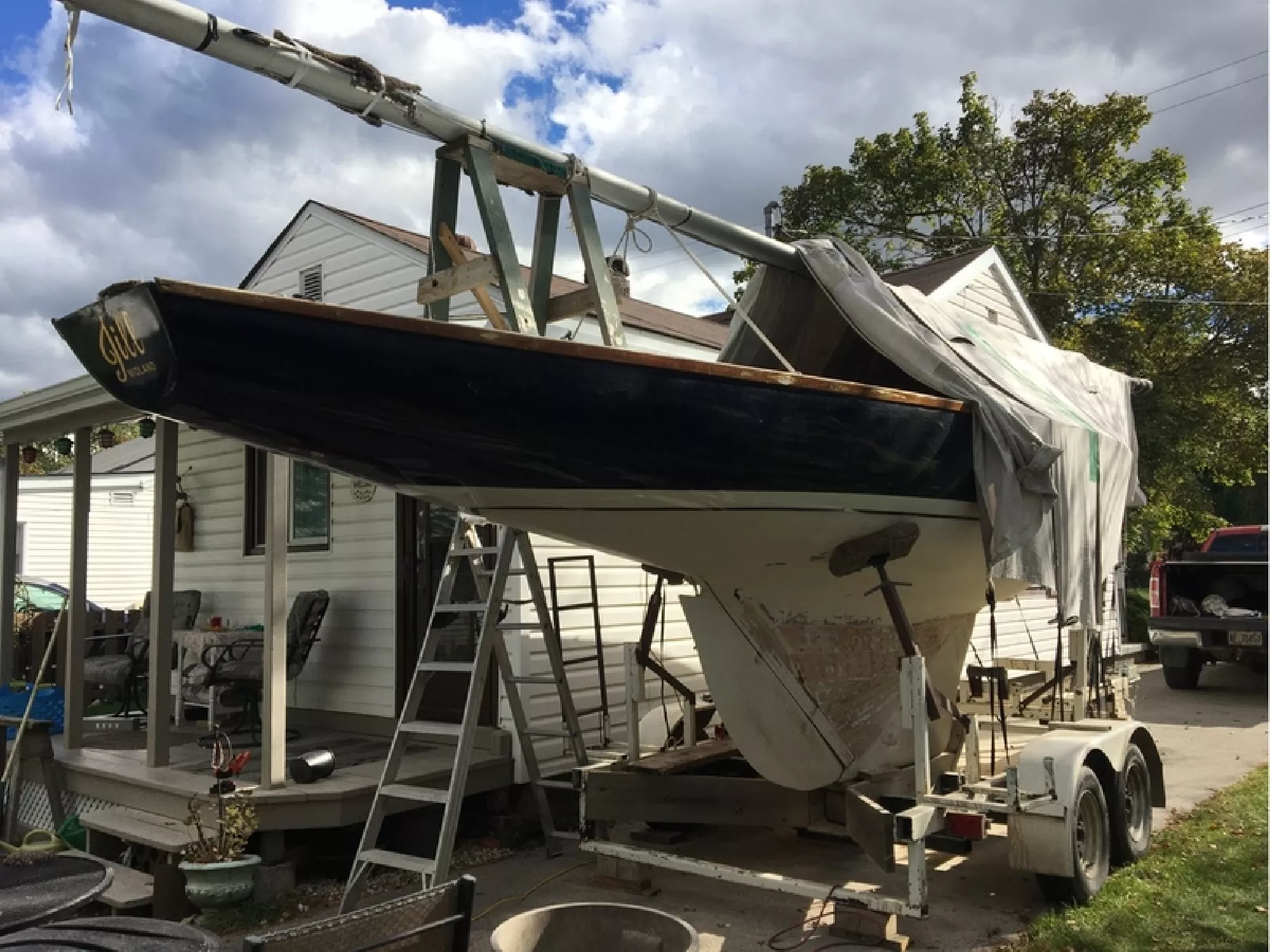 5.5 CAN 3 "Jill" - on land : Ready for restoration
(credits : J. Williams)
Added by Kaspar Stubenrauch
on 2022-01-09
Photo Gallery (19)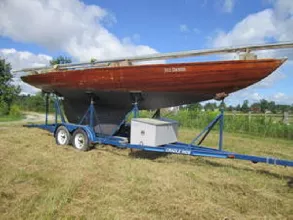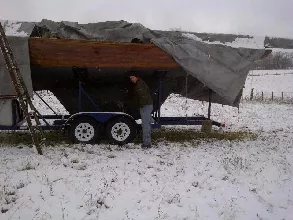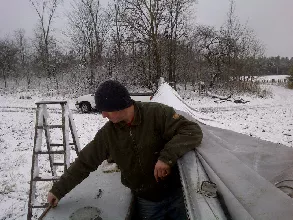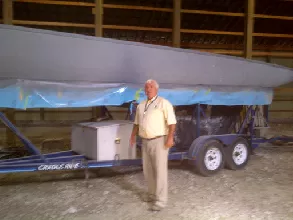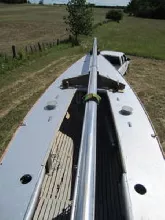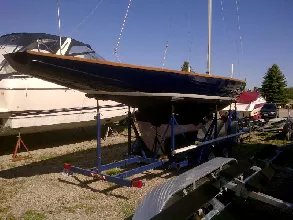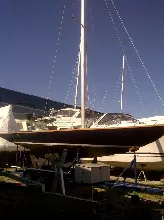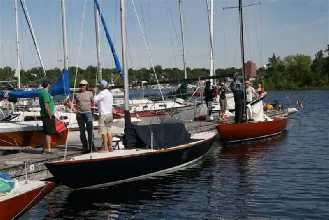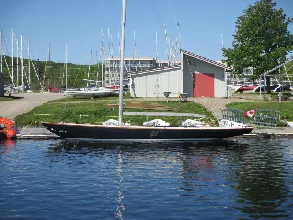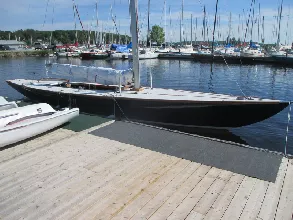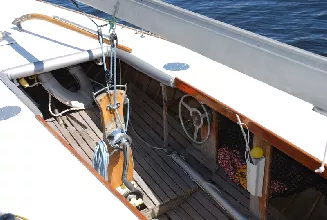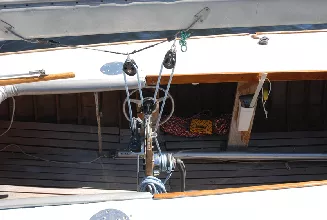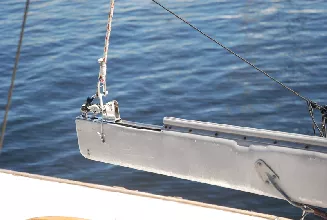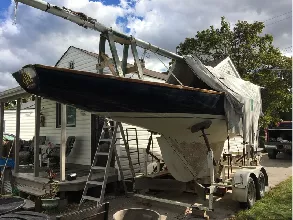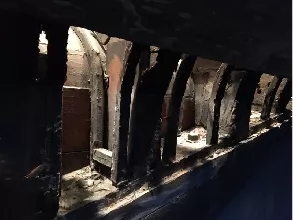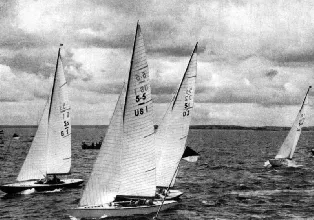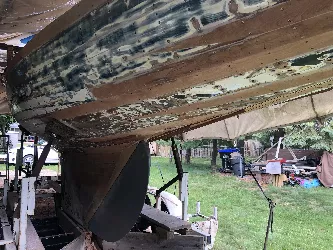 Notes (7)
5.5 CAN 3 "Jill" - restoration progress
06-01-2023
Jason reports: "...completed (restored/replaced): deadwood and keelson, keelbolts, floors, stem, horn timber. Now working on replacing ribs as needed. Planking is next and then a new transom. The mast partners are cracked/have issues, sections of deck will need to be replaced. Will add new covering boards and cockpit surround to dress her up..."
5.5 CAN 3 "Jill" - in full restoration
23-01-2022
Jason is reporting on 5.5 CAN 3:
Jill's restoration is going well. I have removed all the previously replaced dead wood and cleaned 90% of the 2" thick wood for reuse. Finding two broken keel bolts, I removed the remaining five. All are being replaced in stainless. I enlarged the second and third keel bolts to one inch from three quarter to replace the lifting eye that had been torn out. The stainless rod is at the tool and dye guy, now being threaded. The floor bolts were under sized with threaded rod so they too are being replaced in stainless, the longest is thirty-four inches long. The white oak has arrived and is already being cut to fit and extend the rest of the keelson for the stem to mount onto. The top of the floors will be saved but everything in the deep bilge including the rib ends, bottom of the floors and planking need to be replaced with all new materials. Next the floor bottoms will be laminated and shaped. All the floor and keel bolts will be dry fit with wood in place, then disassembled and then glued all together. I hope in February to be working on the rudder post and stem at the same time which leaves the horn timber and planking to be worked on in April. The boat will need splining and paint as well.
5.5 CAN 3 "Jill" - in restoration
21-12-2021
For her 70th anniversary the boat has gone into a full fledged restoration process. More to be told successively, in the document section.
More
Document library (1)
Document
Size
By / When
3.08 Mb
3 Mb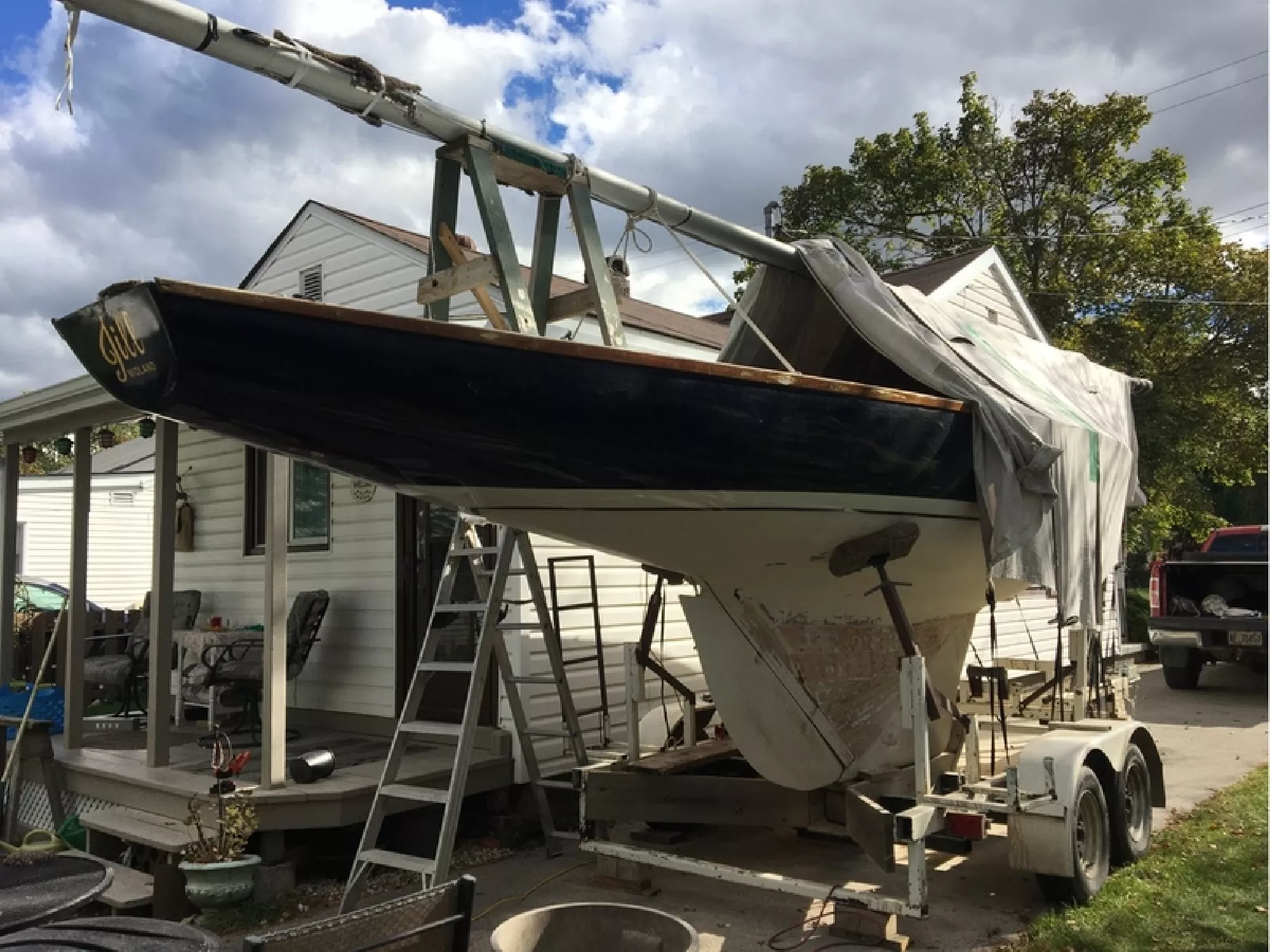 5.5 CAN 3 "Jill" - on land : Ready for restoration
(credits : J. Williams)
Added by Kaspar Stubenrauch on 2022-01-09
Ownership history (6)
Sail#
Name
Owner
DEN-2
"Jill"
CAN-3
"Jill"
CAN-3
"Jill"
CAN-3
"Jill"
CAN-3
"Jill"
CAN-3
"Jill"
Results History (1)
Year
Rank
Race / Location
Skipper
Added by, on
Race :
Olympic Games /

Location :
Helsinki
Links Library (2)
25-09-2021
29-07-2022
(As found in Wikimedia Commons)